There are so many beaches in the California but not all of them are point of attraction amongst the tourister and visitors. The beaches which attracts more tourist towards itself is the top 10 nicest beaches in the California. We can give the ranking base on the number of visitors, scenery, walkability, epic look, glamorous natural features, sands, cleanness on that beach.
If you are planning to visit the California and want to go to beach, then we have listed top 10 beaches of California. These beaches are famous for some specific reason like some are very known for snorkelling, longest beach, beach activity, look etc.
2. Hermosa Beach, California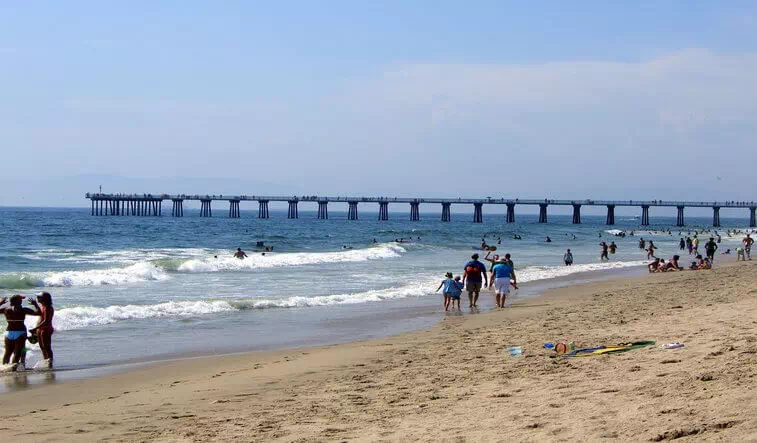 If you are bored with your daily routine then you can go to one beautiful city known as Hermosa beach city located in Los Angeles County, California. Hermosa is stunning beach with long and beautiful for the skateboarders. You can do some activities like surfing, bicycling, running, walking at the pier of Hermosa beach. cycle, surfboards you can got it by rent from the shops near the pier avenue of the Hermosa beach. Annual events like Fiesta Hermosa organizes in the downtown of the Hermosa beach. Beach volleyball is very huge and famous in Hermosa.
Location : Los Angeles County, California, USA
Timing to visit : Early summer is not best timing to visit Hermosa beach. Rainy and Winter season are the best season for the visitors to visit this place. There will be a scenic view after rain in clear days.
3. MoonStone Beach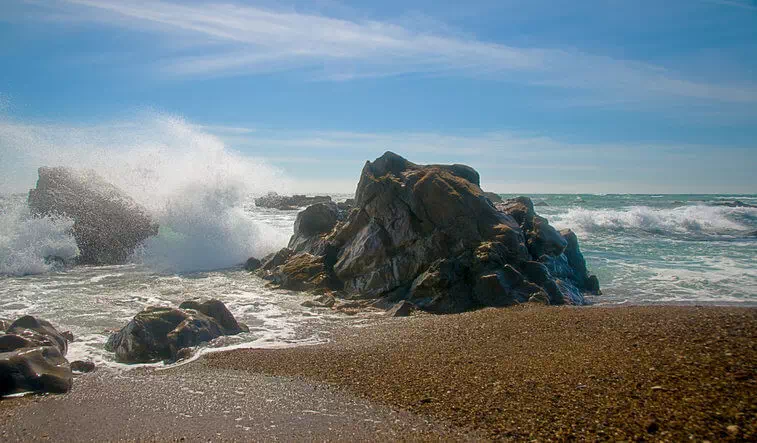 Moonstone beach is famous for its prettiness. Go to the parallel to the highway 1 to the moonstone beach drive in northern Cambria,California. Huge amount of gemstones washed ashore at the bank of the beach. This place was a popular in past for gemologist also. Due to the popularity of the gemstones found on the beach and that reflect all kind of colors in the light of sun. And also Glass Beach is equally famous. Which is located in California. You can find people collecting them for making jewellery. You can also boardwalk on this beach near about 1.5 miles long from beginning to end. And it is flat throughout.
Location : Cambria, California
Famous : Gemstones
4. Pfeiffer Beach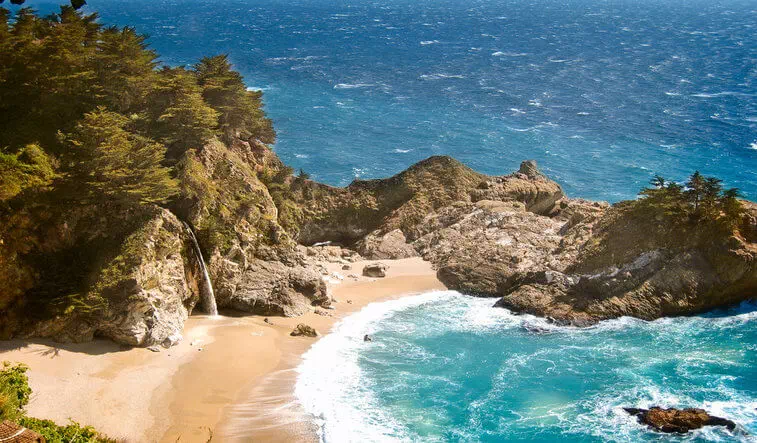 Pfeiffer Beach is breathtaking and unspoiled beach one of the popular beach of the California. This beach is along the coast of the Pacific ocean. Most famous is its purple sand created from manganese garnet particles washed from the rock, in the north portion it is more purple.
Purple sand shines with the sun light through the keyhole arch creates the most scenic view during the sunset. At this location rocky point protects the sand at the cove. There is an entrance fee includes the parking fees also. You can't stay at that place to night. You can found food to the nearest Big sur village. During windy days don't go to the beach it will make the beach unpleasant.
Location : Sycamore Canyon Road, Big Sur, CA
Famous : Keyhole arch light
5. Laguna Beach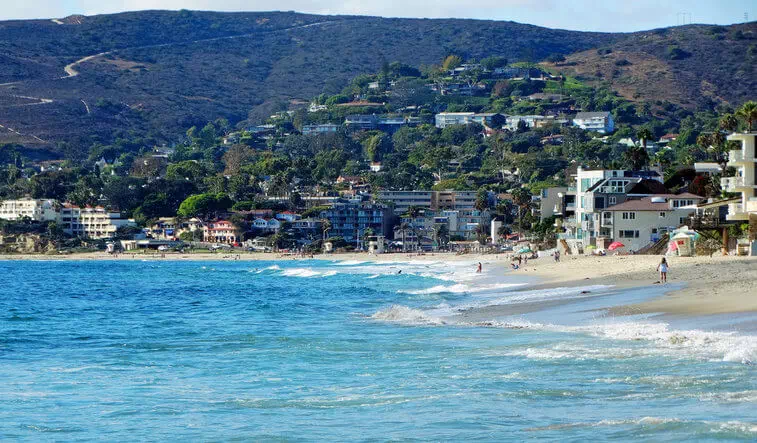 Laguna beach is seaside city covers 20000 acres of area in the California. Laguna beach is known for its mild temperature through out the year, arts galleries, coves. Laguna beach is different from all other beaches as it has a seven miles of coves and beaches. Main beach features include tide pools, long boardwalk which go to the gardens of the nearby Heisler park.
Location : southern Orange County, California, in the United States
6. Carmel Beach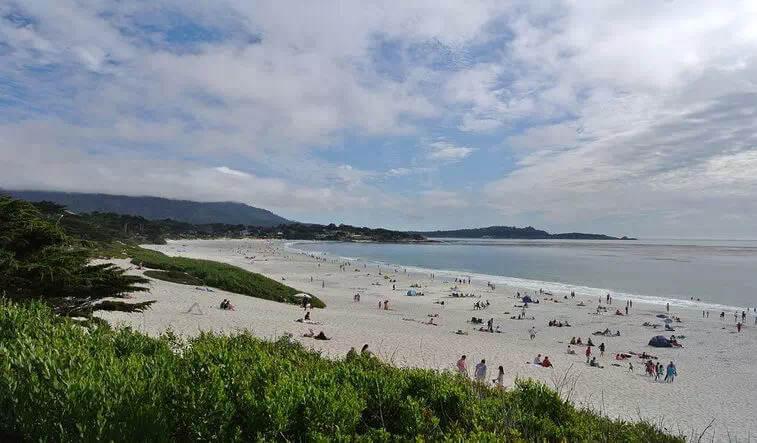 Carmel-by-the-Sea is also known as Carmel beach, right at the foot of ocean avenue. This beach also allowed dogs should be in control of their owners. White sand at this beach provides fun for the dog as they play with one another and they can also gambol along the surf.
You can play near the surfline but take care of yourself as a lifeguards are not at service at this place. One warning for surfing lovers is that before jumping into the water check first water and wave condition as it changes immediately. To enjoy the iconic sunset view of the beach you can stay in any nearest hotel at night.
Location : Monterey County, California, United States
7. Santa Monica Beach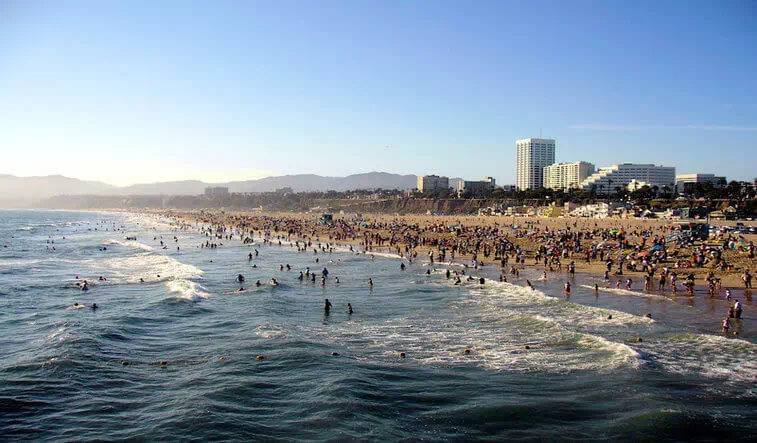 Santa monica is on the north side of the pier separated from the city with steep cliff and at the pacific coast highway. Various activities like sitting, playing, swimming, surfing, paddleboarding can be performed on this beach. Different instruments like parallel bars, swings are also available on the beach for adults and children.
Location : Santa Monica ,Los Angeles County, California, USA
8. Newport Beach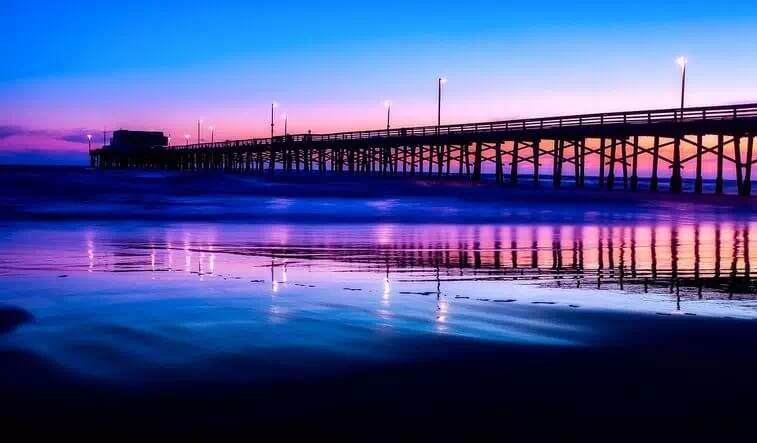 Newport beach is famous for largest harbor on the west coast, there are ten miles of extraordinary fishing, swimming, surfing activities. Newport beach is split into two portions Upper Newport bay and lower Newport bay. Topology of the upper Newport bay is a circular of 10 mile loop which is attraction for cyclist, joggers. Four mile long lower Newport bay is famous for shopping and restaurants. Harbor area is soul of the Newport beach which contains 4300 boats docked within 21 square mile of area.
Location : Orange County, California, United States
9. El Matador State Beach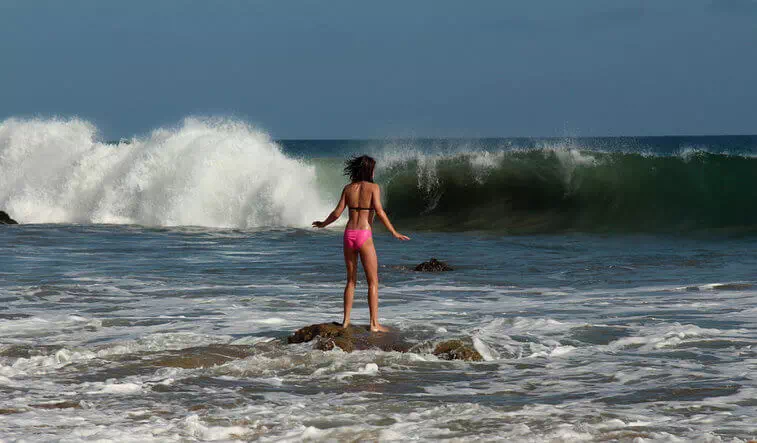 In south California there are lots of beaches but the best beach near los angeles is the El Matador State Beach in Malibu. It is mostly popular in Malibu due to rock cliffs, sea caves, tide pools, arches,sands. Huge rocks is the attraction because you can walk through it and some rocks are like you have to crawl from it.
In the north portion of the beach more places are to see and it is less busy so you have to visit that place. This beach looks glamorous when sun light on the water from the long distance with shining hue.
Location : Malibu, California
10. Huntington State Beach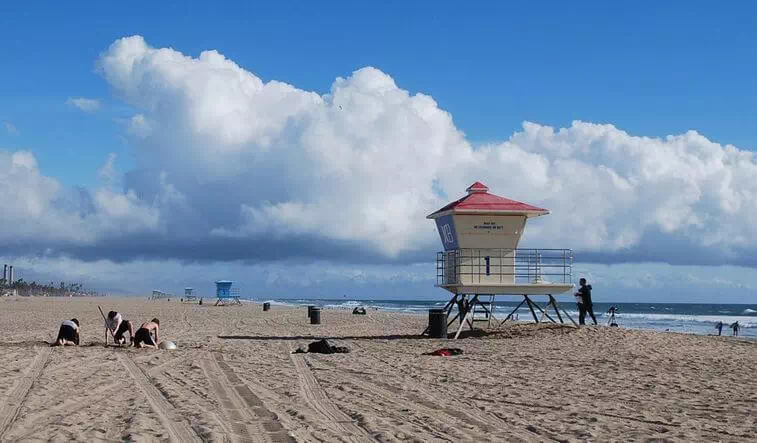 Huntington State Beach is a protected seaside in Southern California, placed inside the City of Huntington Beach in Orange County. This beach is a famous vacation spot for many beach lovers. This beach has mild to good surf, fishing, volleyball courts, basketball courts, bathrooms, and fire-rings for bonfires. It's a very wide beach and at sea level.
Location : Pacific Coast Hwy, California
1. La Jolla Shores Beach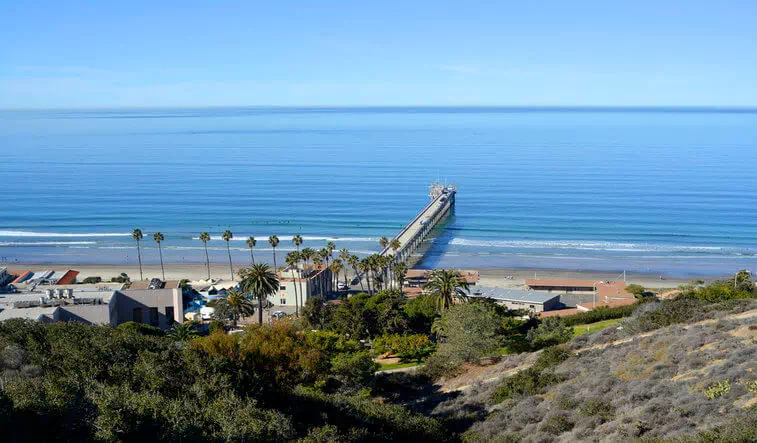 La jolla is approx one mile sandy beach. It is a good place for picnic, sunbathing, to see marine park, playing in the water. Lifeguards are here on duty on daily basis for one year. Although it is a small beach with deep water is famous for the swimmers and snorkelers to see the marine life. That is the reason it attracts the crowd towards itself. Birch aquarium is also exiciting location for adult and children. It has a fantastic view of pacific ocean. For every season birch aquarium hosts different kind of activities like it host green flash concert series during summer, EGGstravaganza in spring, full moon pier walk during fall and summer both.

Location : Northen la jolla, San Diego, California

##txtlinkaffiliateads ##imagelinkaffiliateads