If you are travelling lover and you loves to travel around the world. Here we are going to show some more famous beach in the world, you have to visit must. Beach covers area all over the world. These all beaches are famous for some specific reason. Beach can be categorized according to the cleanness, longest beach, most beautiful beach and so many factors considered. But here top 10 beach in the world we have shown is by considering all the aspects.
If you like to travel across different countries then you can visit all these beaches.
Baia do Sacho is located on the main island of archipelago Fernando de Noronha. Fernando de Noronha is collection of islands made from volcano such as Morro de pico. Archipelago is unesco protected. Marine activity like fauna and flora can be enjoyed at this place and is the best place for diving because of its crystal clear water. From January to july visitors are not allowed to visit that place during 6PM to 6AM because of turtle spawing season. View of this beach from the top of the hill is just awesome.
2. Grace Bay Beach, Providenciales, Turks and Caicos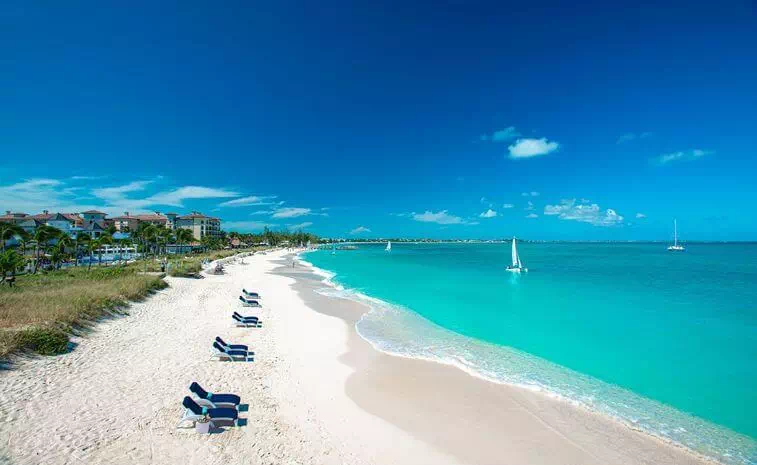 According to the survey of journalists, bloggers, trip advisors grace bay is spectacular and top first beach in the world. It is located in the northeast portion of the Providenciales island. Soft white sand, clear blue water and its different shades, mild temperature attracts huge amount of visitors across the globe. Beach is Peaceful, not overcroweded and wide for long walk also. As per news in 2017 Grace bay is one of the favourite beach of FlightNetwork, Candian online travel agency.
3. Varadero Beach, Varadero, Cuba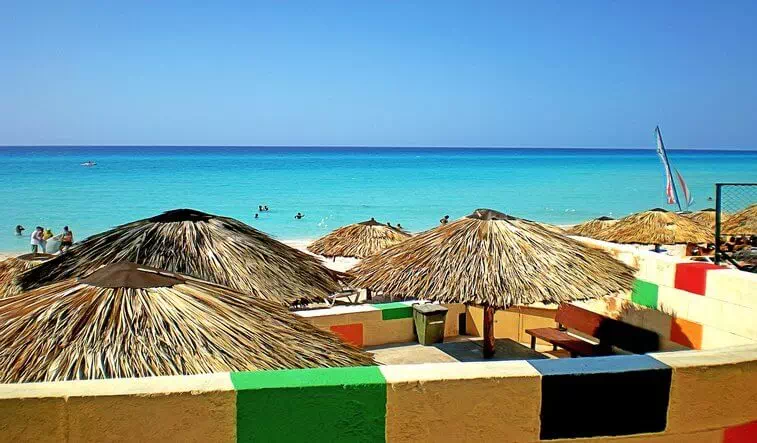 Varadero beach is well known for tourist resort town, have white sandy beach covers more than 20 kms. Varadero Beach lies in Cuba's Matanzas resort, stunning views of blue skies and turquoise Caribbean waters. For family or couple or solo person luxurious amenities like special guest rooms and suites are available.
4. Eagle Beach, Oranjestad, Aruba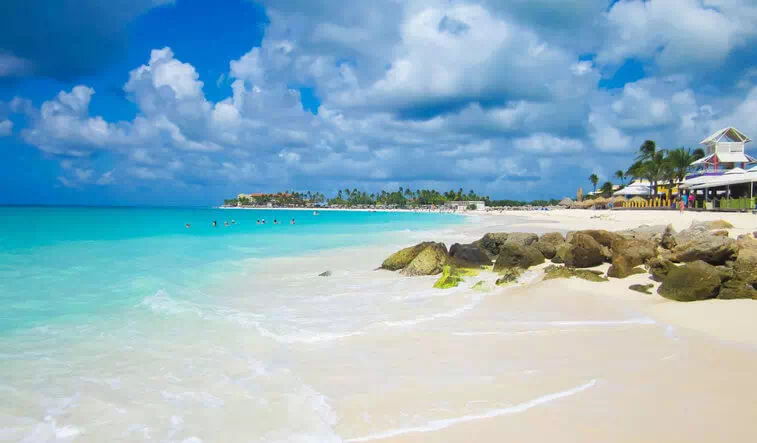 This beach is widest beach in Aruba. Aruba is a tiny Dutch Caribbean island. Eagle beach is famous for its soft white sands, offers a clear Caribbean, beach huts, ample parking, variety of water sports. There are four species of sea turtle nests in Aruba. Most of the nests of turtles found on the Eagle beach, Aruba as turtle can have their nest anywhere on the island. Eagle beach is also home to two of the most photographed and renowned fofoti trees in Aruba, with its trademark pointing to the direction of the Caribbean. These trees are wellknown for photography like prewedding or tourist snapshots. Tennis lovers play this game on this beach during weekends.
5. Sunset Beach, Oahu, Hawaii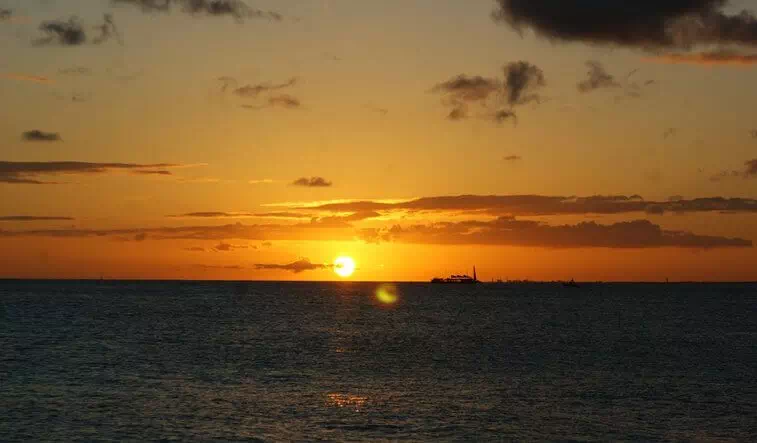 This beach is situated in the north shore of Oahu in Hawaii. Oahu is third largest of the hawaiian Iceland. This beach is famous for big wave surfing during the winter season. Sunset Beach is nice beach for swimming and snorkeling during summer season when water is usually calm. Although it is very famous for big waves, it is very spectacular during the ¬sunset gives its classic name, Sunset Beach. Sunset Beach is also known for its powerfull rip current, called the sunset rip, that runs on every big swell. You can also find strong current in nearshore water when ocean appears calm.
6. Horseshoe Bay Beach, Bermuda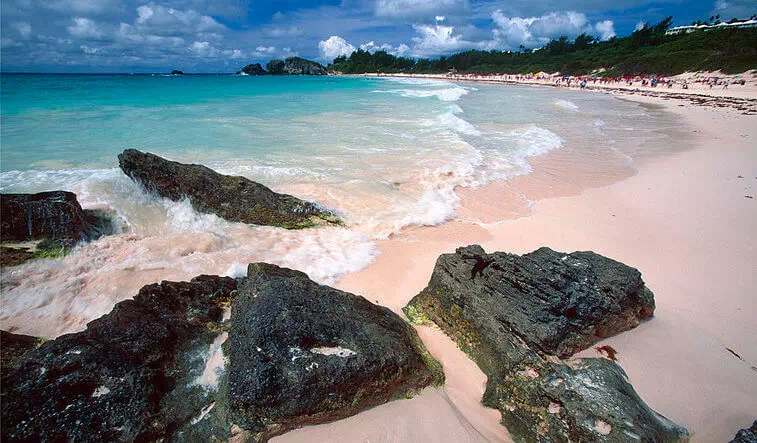 Beach is located on bermuda's south shore and is easy to access via public transportation. Beach is beautifully pink sandy beach forms the shape of the horseshoe therefore name comes. This beach can also provide snorkeling experience if you want to go little towards the rocks. If you snorkel here you can see variety of sea creatures. Sometimes ocean can swell quite high at times. If you are good swimmer then only try to snorkeling.
7. Honopu Beach, Kauai Hawaii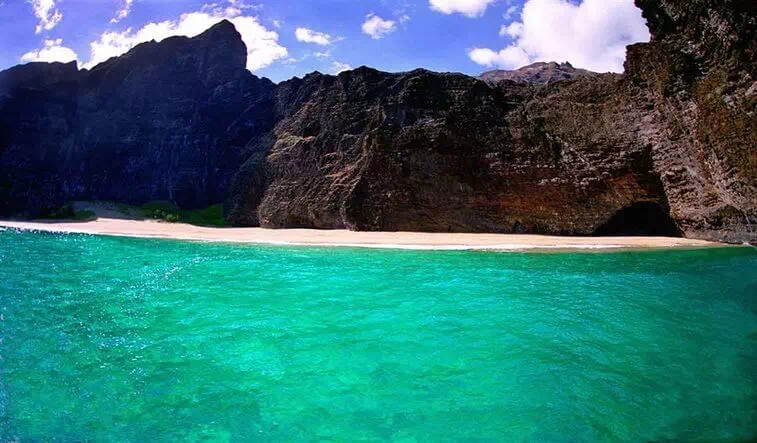 Adventure lover and good swimmer for them this beach is perfect one. Because to reach this beach is not a easy task as it is totally isolated. You have to swim through the ocean to reach at this beach. Meaning of Honopu is "Conch shell" in Hawaiian. When wind blows from the north direction into the valley it sounds like a sound of conch shell that is why name comes from. When surface is up then it is dangerous for swimmers also to enter in the ocean due to high rip current. In the calm water during summer season rip current is also present. Another name of this beach is Cathedral Beach.
8. Nissi Beach, Napa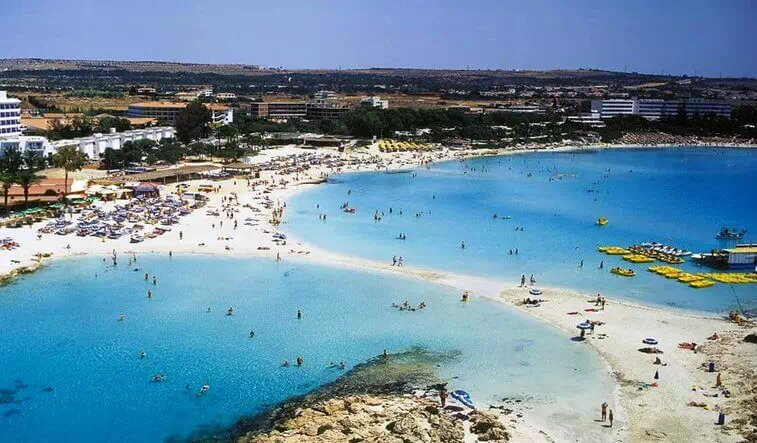 Nissi beach is situated in Ayia Napa, in the district of Famagusta, Cyprus. Water in this beach is crystal clear. Nissi comes from the greek word it means island. Visitors can visit that islet through the shallow water. Nice thing about this beach is that water is very shallow that it will never go to the upper to your waist. Therefore people can do many watersports activity like wind surfing, pendal boating. Nissi Beach is famous for the music programs during the summer season. That is the reason it is part of attraction in younger generation.
9. As Catedrais beach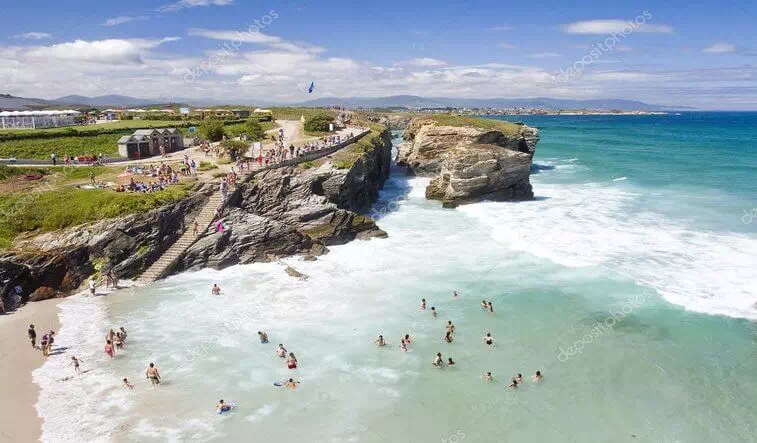 Main attraction of this beach is that you can walk between the cliffs at low tide when a vast array of rock formation and the incredible caves naturally formed are accessible.Due to this mind blowing feature Catedrais beach has gain famous at the international level and was considered best beach in the all Europe in 2013.Landscape is totally depends on the sea level. During high tide beach disappares entirely under the force of the water. Small Caves and all the architecture strewn all along its particular section of shore gives its iconic name. Outstanding Sculpture is made from constant pounding from the atlantic ocean.
10. Navagio beach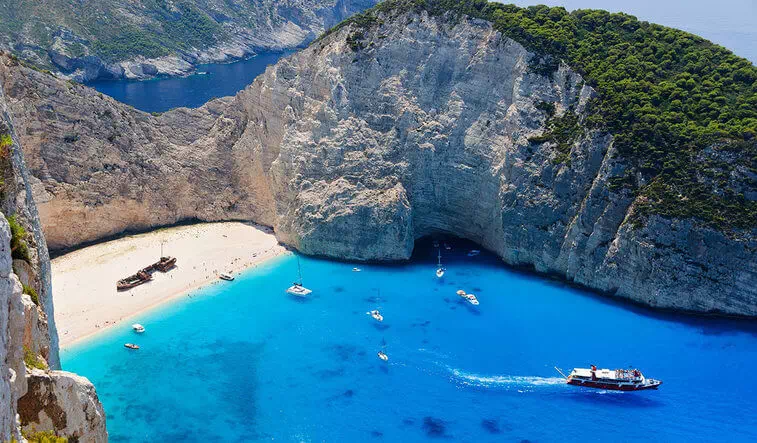 This beach is located on the Greek island – Zakynthos. You can not reach to the beach by bus or car. If you want to reach Navagio beach then you can go by ship or by swimming. It was also known as smugglers cove. Water is also deep near to the shore so be aware of it. There is also one path to go to the beach by walking around the cliff but it is dangerous. Another name of this beach is shipwreck beach.

##txtlinkaffiliateads ##imagelinkaffiliateads