Maharashtra state contains areas like hills, plains, fertile farmland and also dense forests as well as Maharashtra state contains number of wildlife sanctuaries and National parks and national parks contains lakes, hills, birds, animals and so on. So, here we are describing some national parks of the Maharashtra.

Pench National Park is located at the Seoni and Chhindwara districts of Madhya Pradesh and Maharashtra (across two states) in India as well as Pench National Park was declared as a sanctuary in 1965 but that park get a status of the National Park in 1975 and also that park was established as a tiger reserve in 1992. Nearest city of Pench National Park is Seoni as well as large number of fauna and flora includes tigers, various types of deer and also birds.
2. Bhigwan Bird Sanctuary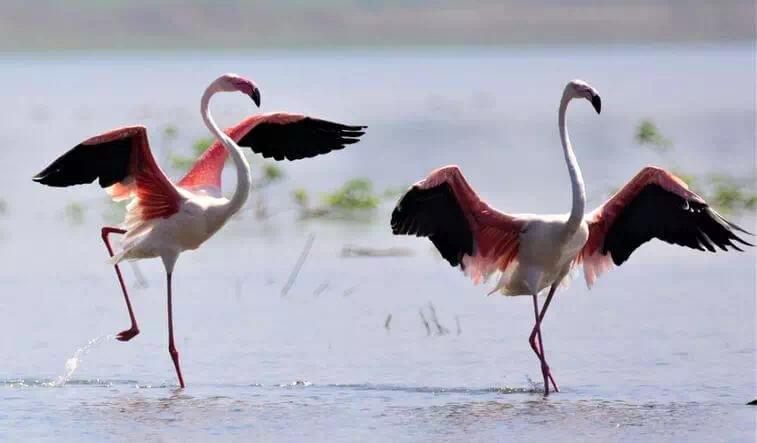 Bhigwan Bird Sanctuary is located on the Pune-Solapur Highway and that is around 105 km far away from Pune on the backwaters of the Ujani dam as well as Bhigwan is a small town on the border of the Pune and Solapur district. We can animals like many kinds of Ducks, Egrets, Herons, Raptors and also Waders at Bhigwan Bird Sanctuary as well as best time for visited Bhigwan Bird Sanctuary is between the months of November and March.
3. Chandoli National Park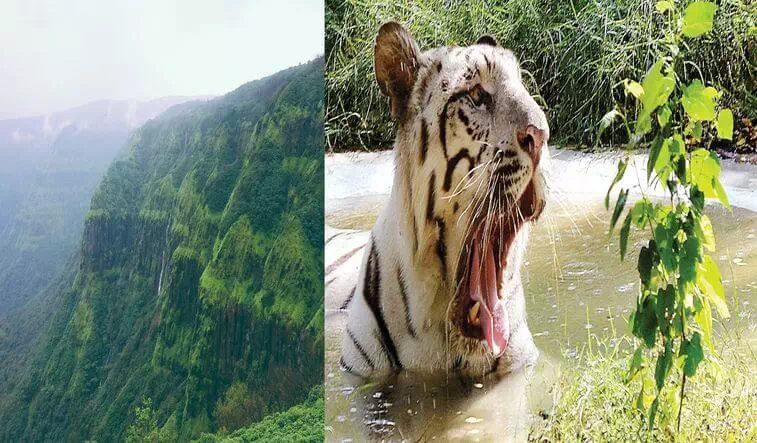 Chandoli National Park was established in May 2004 as well as that park is a National Park and also the Chandoli National Park is located at Satara District, Kolhapur District, Sangli District in Maharashtra, India. Chandoli National Park is declared in 1985 as a Wildlife Sanctuary and also Chandoli National Park is included by the 741.22 km2 Sahyadri Tiger Reserve. On 21 May, 2007 the National Tiger Conservation Authority declare Koyna Wildlife Sanctuary as a Project Tiger tiger reserve and also that contains estimated nine tigers or 66 leopards.
4. Gugamal National Park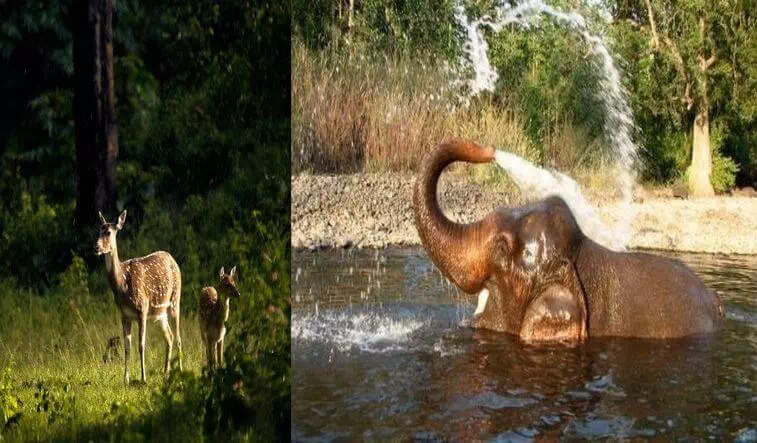 Gugamal National Park was built in 22 February, 1974 as well as that park contains 1673.93 square kilometers area and also Gugamal National Park is part of the Melghat Tiger Reserve. Gugamal National Park is located at Chikhaldara and Dharni Tehsils of Amravati District, Maharashtra, India as well as Bengal tiger, rhesus monkey, Indian leopards, striped hyena, Ussuri dhole, barking deer, Indian jackal, sloth bear, chausinga, ratel, flying squirrel, nilgai, macaque, wild boar, langur, sambar (sambar is largest Deer on earth) and cheetal (cheetal is a type of deer) those are wild animals which are rich in the fauna the area.
5. Karnala Bird Sanctuary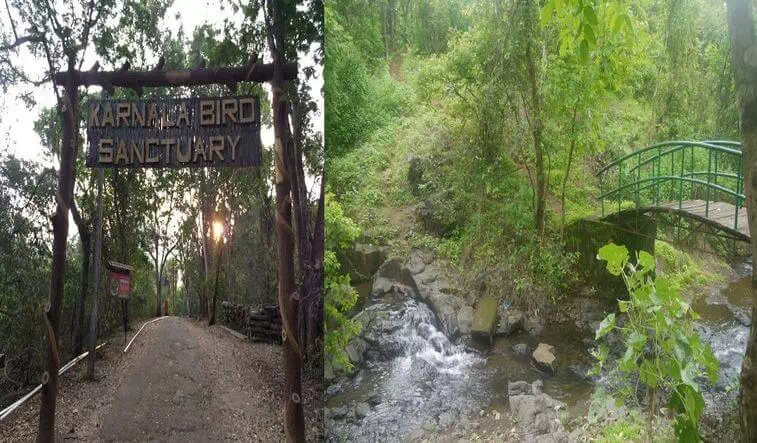 The Karnala Bird Sanctuary is quite small means area is 446 km2 (approximately 172 sq mi) as well as that is located at Panvel taluka of Raigad District, Maharashtra, India and also near Matheran and Karjat. Nearest city of the Karnala Bird Sanctuary is Matheran and Karjat as well as there are two government rest houses are there inside the sanctuary area. Some animals and birds are available at The Karnala Bird Sanctuary like Nilgiri Woodpigeon, Small Sunbird, Vigor's Sunbird, White-cheeked Barbet, Malabar Grey Hornbill and so on.
6. Melghat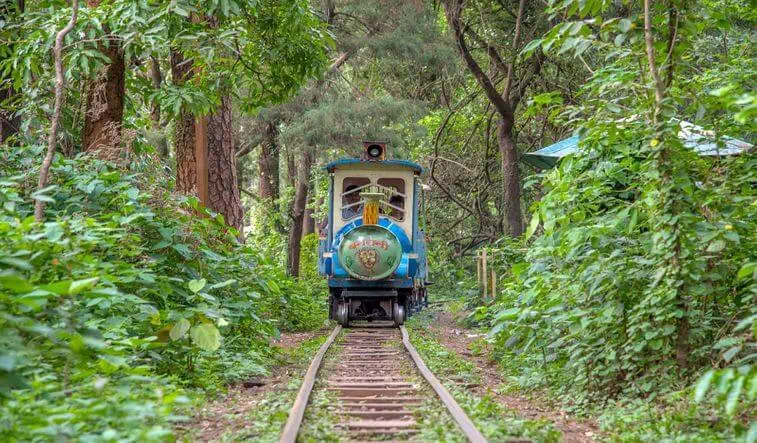 Melghat is located at the northern part of Amravati District of Maharashtra State in India as well as that Melghat Wildlife Sanctuary is created in 1985 or also that was declared a tiger reserve. Melghat is among the first nine tiger reserves and that is notified in 1973-74 under the Project Tiger as well as Bengal tiger, python, sloth, Ussuri dhole, gaur, barking deer, nilgai, chital, wild boar, langur, rhesus monkey, porcupine, chausingha, ratel, Indian jackal, sambar, flying squirrel, Indian leopard, angolin and so on are main fauna which are found here.
7. Navegaon National Park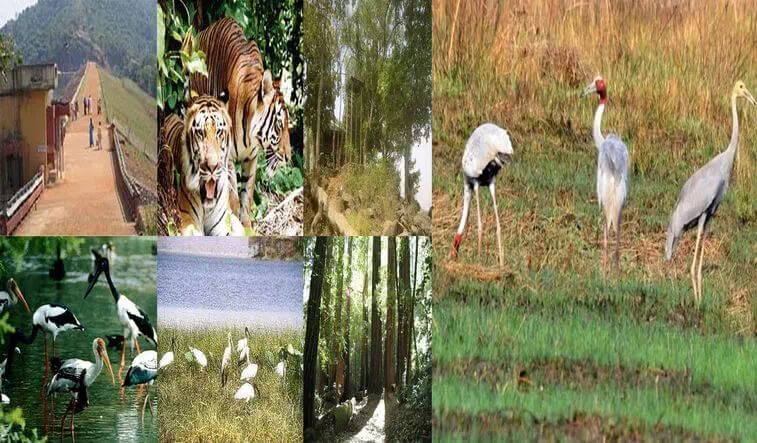 Area of the Navegaon National Park is 133.88 km2 (approximately 51.69 sq mi) as well as that National park has a diverse type of vegetation ranging from dry mixed forest to moist forest. Location of the Navegaon National Park is Gondia district, Maharashtra, India as well as that park is the home of the almost 60% bird species found in the entire Maharashtra.
8. Phansad Bird Sanctuary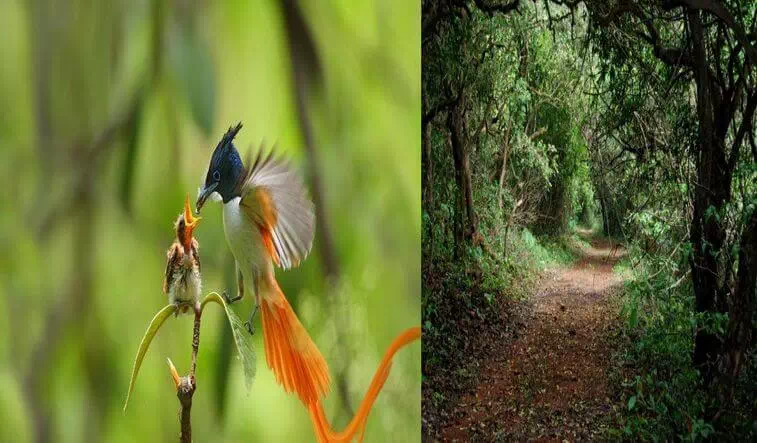 Phansad Wildlife Sanctuary is located at Murud and also Roha talukas of Raigad district, Maharashtra, India as well as that is a wildlife refuge and also Phansad Wildlife Sanctuary was created in 1986 and created to preserve some of the coastal woodland ecosystem of the Western Ghats and also that consists of 6979 hectares of forest, grasslands and wetlands. Area of the Phansad Wildlife Sanctuary is once part of the hunting reserves of princely state of the Murud-Janjira.
9. Radhanagari Bison Sanctuary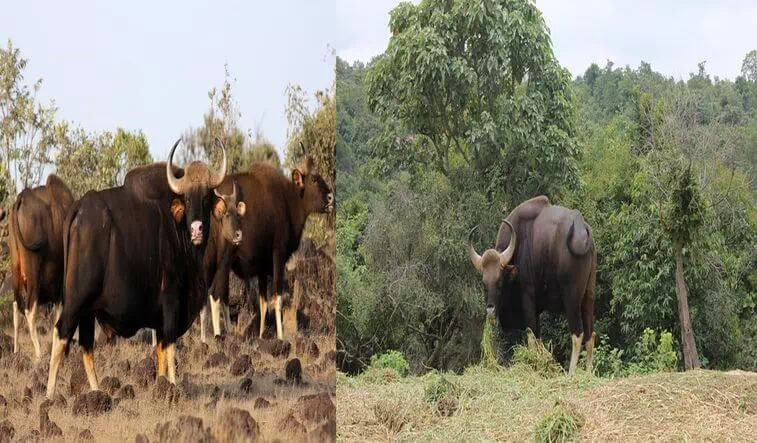 Radhanagari Bison Sanctuary is a located at Kolhapur district, Maharashtra State, India as well as that is a wildlife sanctuary and also natural World Heritage Site and that site of category ix and x since 2012. Radhanagari Bison Sanctuary is lies at the southern end of the Sahyadri hills in Western Ghats as well as Area of that are 351.16 square kilometers (approximately 135.58 sq mi) or Established on the 1958.
10. Rehekuri Blackbuck Sanctuary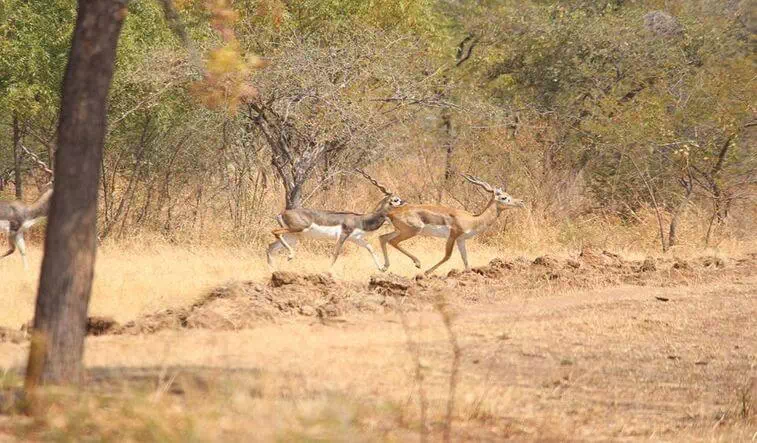 Rehekuri Blackbuck Sanctuary is located at backwaters of the Ujjani Dam and also near the village of the Diksal and KumbharGaon as well as Blackbucks are also known as Indian antelope. Blackbucks are famous for its unique jump and also for being the sole extant member of the genus Antilope as well as in the Maharashtra only at the Rehekuri Wildlife Sanctuary we can see Blackbucks.
11. Sanjay Gandhi National Park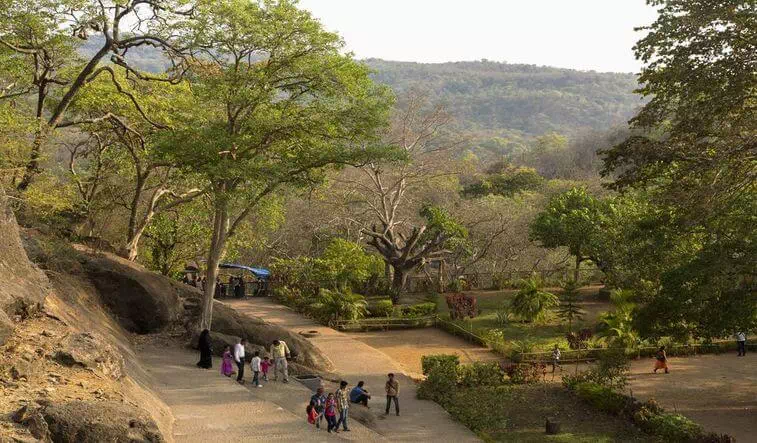 Sanjay Gandhi National Park is also known as a Borivali National Park as well as protected area of the park is 87 km2 (approximately 34 sq mi) and also near Mumbai in Maharashtra. Sanjay Gandhi National Park is one of the major national parks existing within a metropolis limit and also that park is one of the most visited parks over the world means more than 2 million visitors visit the park in 2014 as well as that park is also contains 2400-year-old Kanheri caves which are sculpted out of the rocky cliffs which lie within the park.
12. Tadoba Andhari Tiger Reserve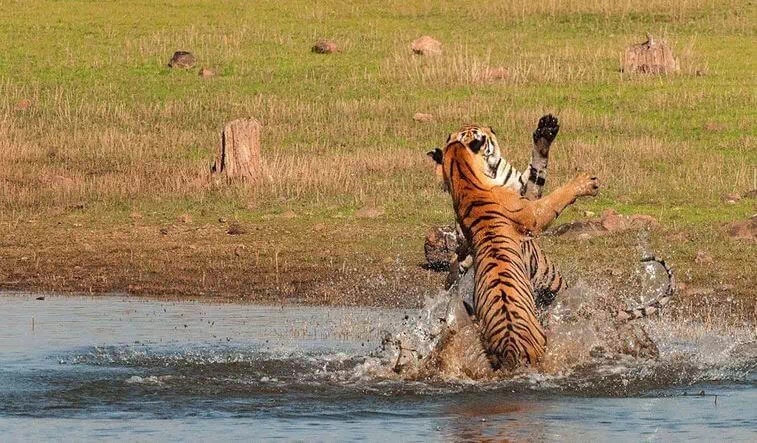 Tadoba Andhari Tiger Reserve is Maharashtra's oldest and largest national park as well as that park was established in 1995 and also Tadoba Andhari Tiger Reserve Park is located at Chandrapur district, Maharashtra, India. Area of the Tadoba Andhari Tiger Reserve is 625.4 square kilometers (approximately 241.5 sq mi) as well as that includes fauna the area is rich in the wild mammals including the Bengal tiger, jungle cats, Indian leopards, gaur, striped hyena, honey badger , small Indian civet, sambar, chital, sloth bears, nilgai, dhole, chausingha and barking deer.

##txtlinkaffiliateads ##imagelinkaffiliateads