Today we are going to talk about Places to visit in Mcleodganj. Mcleodganj is regarded as one of the few places and a perfect blend of Indian and Tibetan cultures living in harmony with each other and also known as 'Little Lhasa'. The city of Mcleodganj boasts amazing information such as scenic hiking trails, pleasant weather conditions, interesting parks and vibrant cultures. So let's collect information about Mcleodganj's atmosphere and scenic views.

- : Indrahar Pass in Mcleodganj City is considered to be the best place for tourists looking for offbeat destinations. Located at an altitude of 4,342 meters, this place offers breathtaking views of the expansive flower variety of the Himalayan mountains and surrounding hills.

- : The atmosphere of Indrahar Pass is very beautiful and serene. Indrahar Pass is part of a very popular trekking route from the inn. It in part attracts significant tourist traffic during the tracking season from April to October.
2. Bhagsu Falls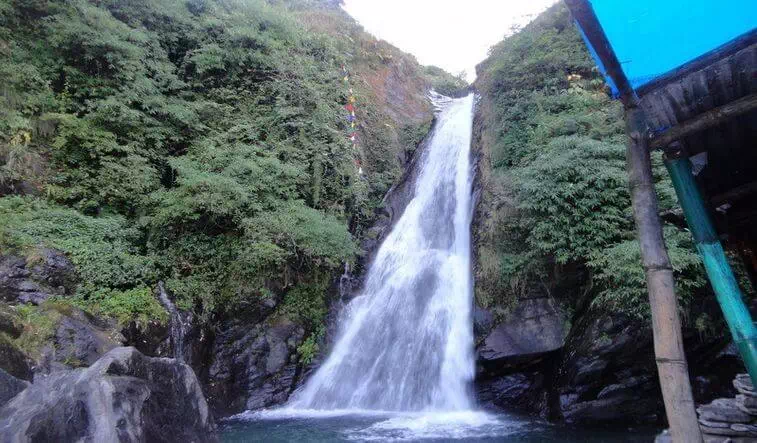 - : Bhagsu Falls of Mcleodganj City is known as the most popular waterfall for tourists. The waterfall is known for its lush greenery, and mythological scenery. Bhagsu Falls is a great place to see a tourist where travelers can plunge into the cold water and click pictures and even taste lip-smacking food at a nearby cafe.

- : Bhagsu Falls is very refreshing and lovely because the tourists love to visit it. The waterfall is surrounded by stunning rocks and shrubs for its old temples, fresh water springs, and slate quarry. The height of Bhagsu Falls is about 20 meters and it is a wonderful sight to see especially during the monsoon.
3. Dal Lake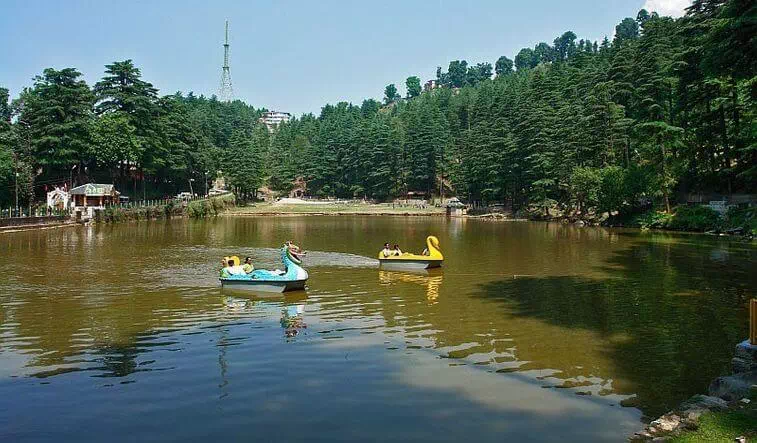 - : This lake in Mcleodganj is known as a small lake in the mid-altitude of Himachal Pradesh. Dal Lake is a great place to visit for a tourist. Dal Lake is surrounded by beautiful deodar trees that greatly enhance the beauty of the lake. A small temple is seen on the Shore of Dal Lake that makes this place more sacred.

- : The name of the lake 'Dal Lake' is derived from Dal Lake in Kashmir. Dal Lake is surrounded by deodar trees and this lake is considered as a holy place for tourists as there is also a small Shiva temple on the banks of Dal Lake. There are different types of fish in Dal Lake. And green water is also found in this lake.

- : This lake is visited mostly during the month of September as a fair is organized on the banks of Dal Lake in which the Gaddi tribe is present in large numbers. This lake is the perfect site for tourists on the lake with picnic baskets as tourists can enjoy boating and many other activities at this place.
4. Dharamkot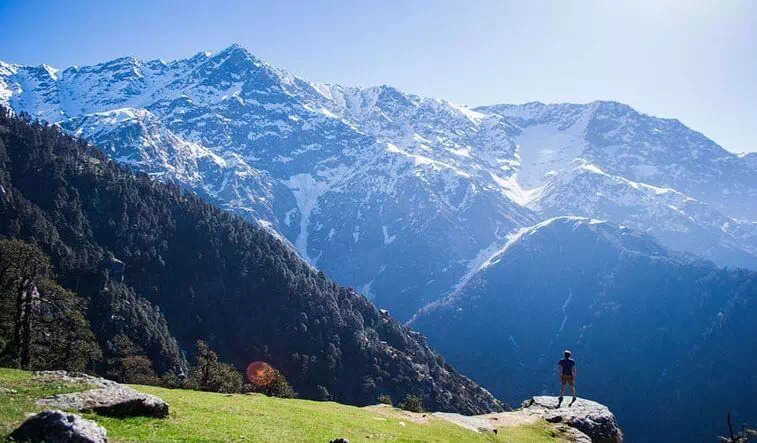 - : Dharamkot in Mcleodganj is known as a small hill station. Dharamkot is a beautiful place at the top of a hill with panoramic views of the Kangra valley and Dhauladhar ranges. This place also has Vipassana Meditation Center, Dhamma Shikra, as well as Tushita Meditation Center which is the center for the study and practice of Buddhism in the Tibetan Mahayana tradition.

- : The atmosphere of Dharamkot is very beautiful and the tourists love to visit it because its scenery is so charming. This is a popular summer travel destination. The tourists love to visit him as Dharmakot has managed to maintain its fantastic charm.

- : The sounds of mountain birds around Dharamkot, the whistling of the field animals mixed with herbal leaves through the leaves of the deodar tree will awaken all the senses of the tourists. Dharamkot is considered to be a good place for yoga and meditation later this morning.

5. Guna Devi Temple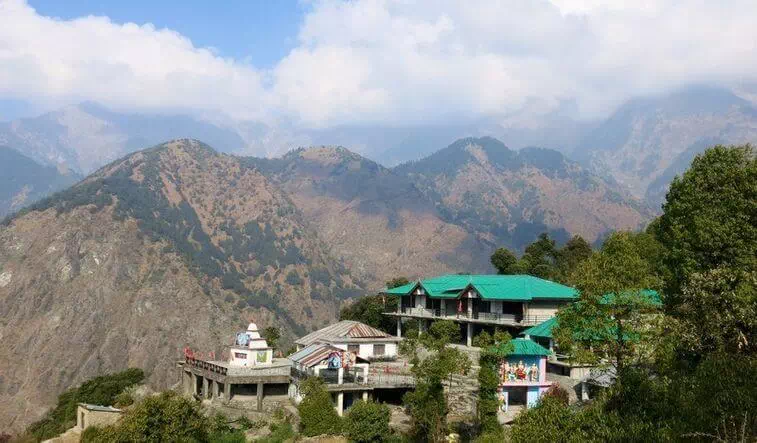 - : This temple is known as the most popular tourist spot near Mcleodganj. Being surrounded by lush green oak and deodar trees on the Guna Devi Temple is not only a mystical significance, but also allows the tourist a panoramic view of the Kangra valley.

- : The atmosphere of Guna Devi Temple is very calm and beautiful. Guna Devi Temple is known as a Hindu temple situated at an altitude of 2310 meters in the Kangra valley. Guna Devi Temple is dedicated to the Kali Devi and is a pilgrimage place for a half-ritual caste goddess of Chamba district of Himachal Pradesh.

- : Guna offers shelter facilities with pillows and blankets for tourists who want to stay overnight at Devi Temple. There are small shops available at this place where tourists can find Maggie and other eateries.
6. Maharana Pratap Sagar Lake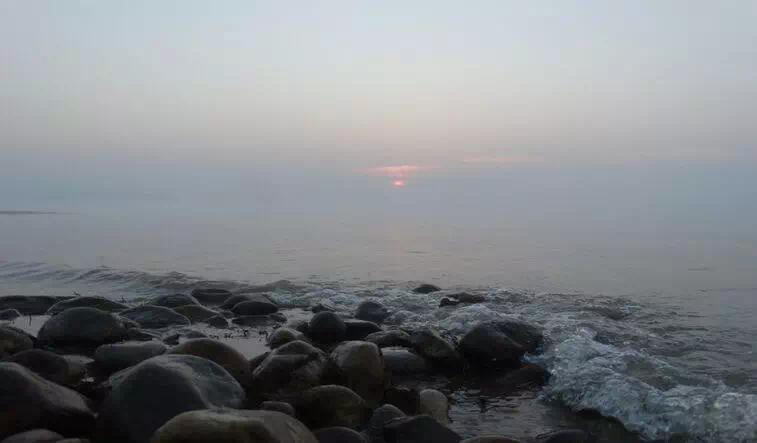 - : This lake in Mcleodganj is also known as Pong Dam Lake. The lake is known as an artificial lake originating from a reservoir built around the Beas River. Maharana Pratap Sagar Lake is a great place to see tourists.

- : At Maharana Pratap Sagar Lake, tourists can take part in activities such as boating, fishing and bird watching and in the middle of the picturesque landscape. The lake was built in 1975 by creating a landfill dam.

- : Maharana Pratap is a famous wildlife sanctuary on Sagar Lake and is recognized as one of the 27 international wetland sites declared in India by the Ramsar Convention. The area of ​​Maharana Pratap Sagar Lake is 24,529 hectares and the area covered is 15,662 hectares.
7. Masroor Temple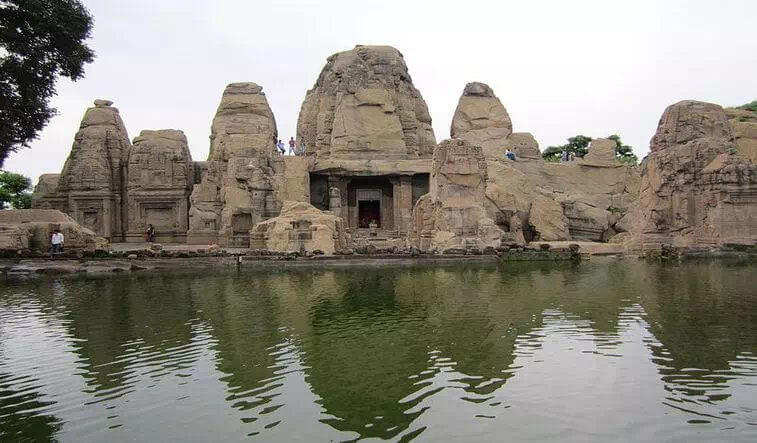 - : Masroor Temple in the city of Mcleodganj is known as the 8th Century Hindu Temple. This temple is a great place for tourists to visit, which showcases the beauty of North Indian Nagara architecture style. A tourist visit to Masroor Temple is the best place to witness the magnificent artworks within the temple complex and to witness the carvings on one of the cliffs.

- : This temple is known as the Rock-cut Temples. Masroor Temple is located in the northeast towards the Dhauladhar range of the Himalayas. This temple is a version of the North Indian nagara architecture style and is dedicated to Shiva, Vishnu, and Devi and Saura traditions of Hinduism.

- : The Masroor Temple, situated in the valley of the Himalayas, is naturally situated on top of a rocky hill. And Hargreaves describes in 1915 that the Masroor Temple is about 2500 feet above sea level and that a magnificent view over a beautiful, watery and fertile road, and their situation, however remote, is pleasing to the tourist.
8. Minkiani Pass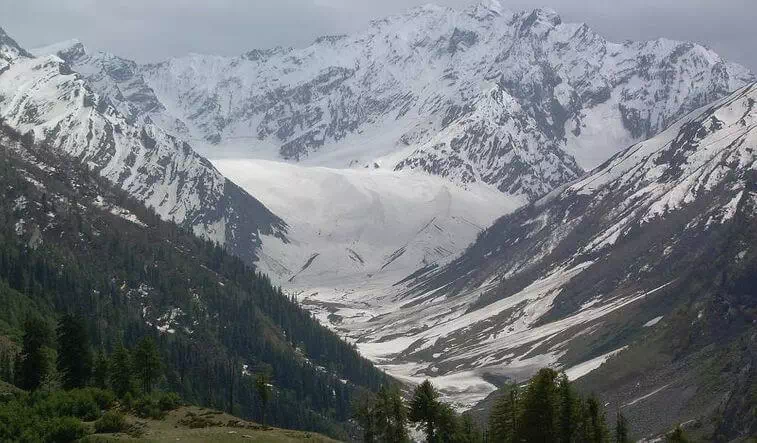 - : Mcleodganj's Minkiani Pass is well known for its adventure activities. Tourists can enjoy here because of the beautiful rugged terrain of Minkiani Pass. Tourists can be involved in any trekking and hiking with a number of treks starting at Minkiani Pass.

- : This track is known as another exciting track for tourists that the tourist can enjoy from Mcleodganj. During the monsoon Minkiani Pass track should be avoided as its route becomes quite slippery. Cross the beautiful villages along the way and enjoy a great camping experience while trekking the Minkiani Pass.

- : Tourists on the Minkiani Pass provide great scope for exploring the peaks as well as attracting scenic beauty. This trek route allows travelers to enjoy the beauty of the myriad flora and fauna cultures along the myriad streams, green landscapes, and dense forests.
9. Namgyal Monastery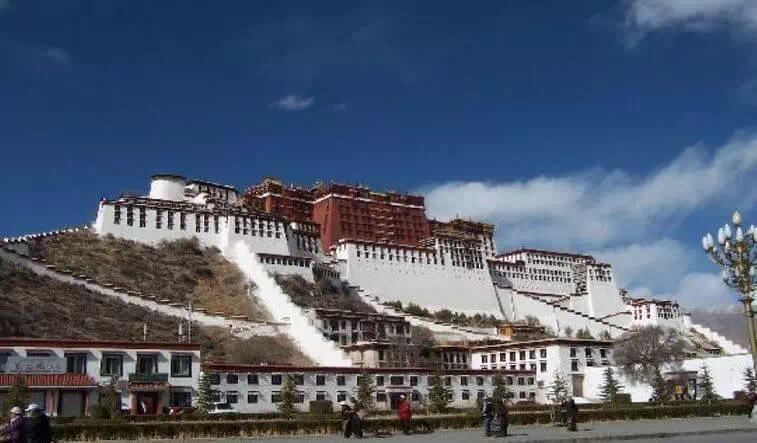 - : The Namgyal Monastery of Mcleodganj is also known as "Dalai Lama's Temple". Namgyal Monastery is the personal monastery of the 14th de Dalai Lama. The main role of Namgyal Monastery is to assist in the rituals of Dalai Lama in Tibet and its main tantric systems include the Kalachakra, Yamantaka, Chakrasamvara, Guhyasamaja and Vrajakalya.

- : After completion of construction on the Potala Palace, Namgyal Monastery was traditionally housed in a red section at the top of its Lassa building. After the Tibetan uprising of 1959, the monastery migrated to India, where it is still active and active.
10. Nechung Monastery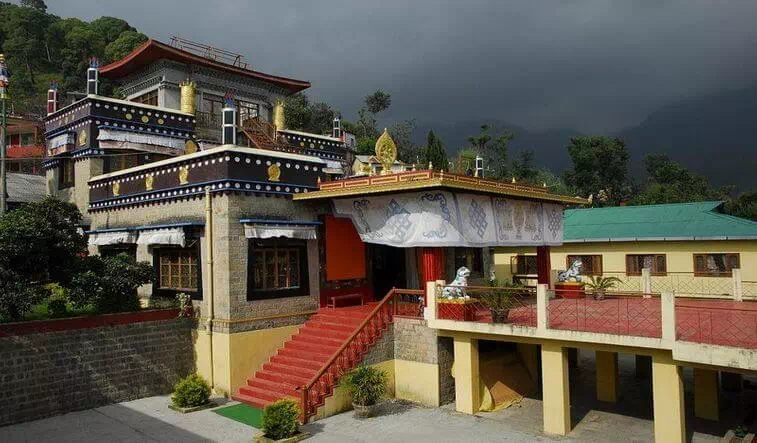 - : Nechung Monastery is one of the major tourist attractions in the city of Mcleodganj. The hill station, along with the equivalent of Nechung Monastery in Tibet, is a hill station attraction for tourists that are best known for its quiet atmosphere and warm hospitality. Travelers can also get a taste of the stunning views of the Dhauladhar range at Nechung Monastery.

- : Nechung Monastery is also known as Sungi Gyelpoi Tsenkar. Tourists love to visit Nechung Monastery because of its atmosphere and its scenery. On Nechung Monastery was a three-headed, six-armed garment, the chief protector of the Gelugs and the state oracle. Nechung Monastery is a medium-sized temple in which about a hundred monks lived.
11. St. John's Church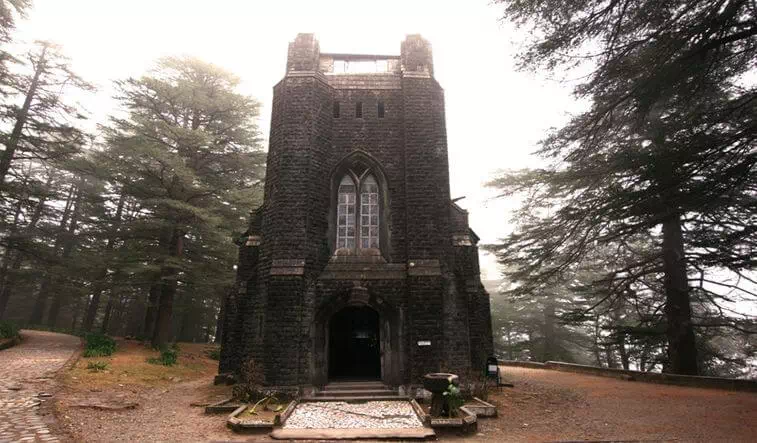 - : This church of Mcleodganj City is known as one of the tourist attractions depicting authentic Neo-Gothic architecture. St. John's Church is dedicated to the Baptist and the Forsyth Ganj forest area. John's Church is known for its rock-solid architecture, wild surroundings and quiet vibrancy.

- : St. John's Church was built in 1852. This church is known for its Belgian stained glass windows that were donated by Lord Elgin's wife, Mary Louisa Lambton. The atmosphere of this church is found to be very peaceful.
12. Sunset Point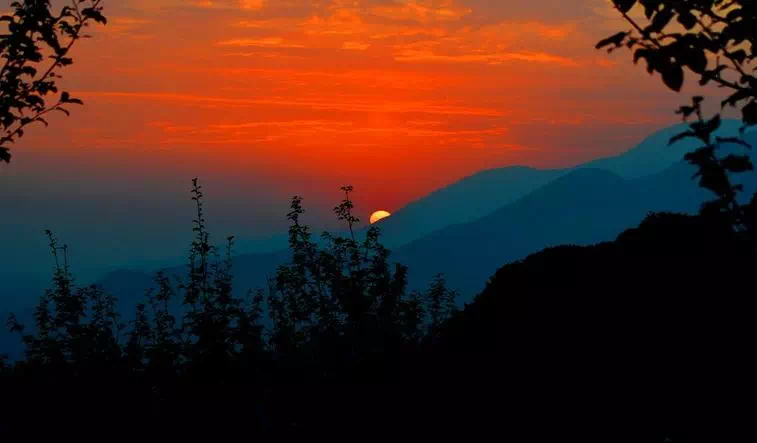 Sunset Point in Mcleodganj City offers breathtaking views of the sunset that slowly slips past the majestic Dhauladhar range. This sunset point is known as a great place for photographers and nature enthusiasts in Himachal Pradesh to enjoy a panoramic view of the village of Nuddy.
13. Tibetan Institute Of Performing Arts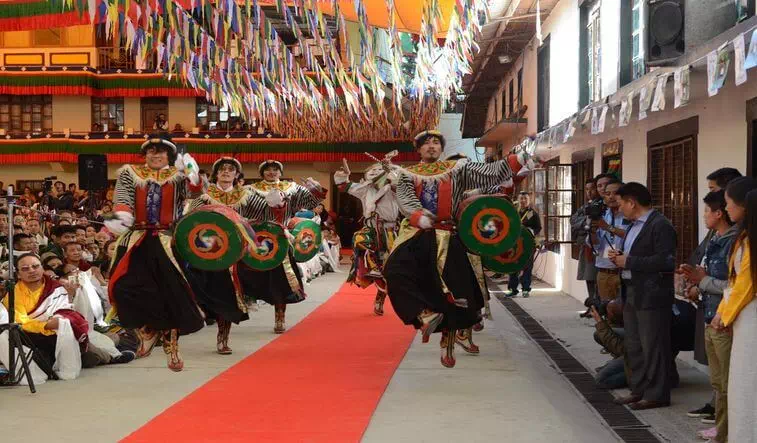 - : The Tibetan Institute Of Performing Arts is recognized as a wonderful institution specifically created to preserve Tibetan heritage, dance and music. This organization was founded by the 14th Dalai Lama and is known as one of the first such institutes.

- : A specialty of the Tibetan Institute Of Performing Arts is the Shoton Festival, which annually celebrates Tibetan culture, heritage, dance and music. The institute and the new opera company employ both professional and amateur artists and entertain Tibetan refugee camps and perform numerous folk Lhamo performances.
14. Triund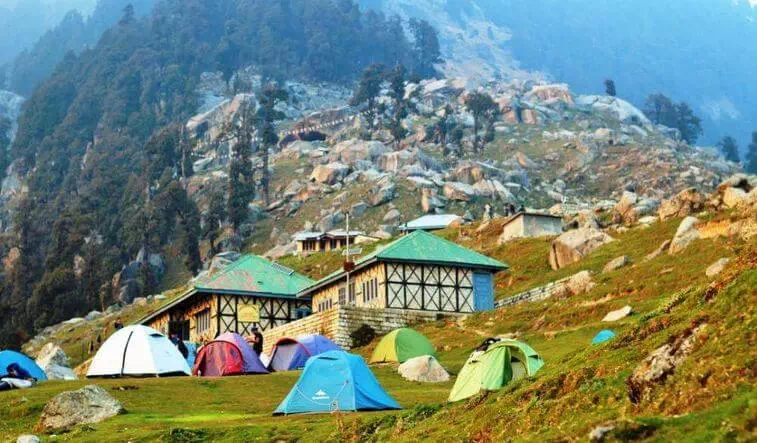 - : Triund of Mcleodganj City is known as the Taj jewel of the inn and this place is one of the most popular tourist destinations. Triund travel can take tourists through picturesque landscapes and rocky terrain. Night camping on the hill under the starlit sky over Triund is a visual treat that travelers can enjoy during their trek.

- : This place is known as the big green grassland. On the Triund one can see a mighty Dhauladhar range between ridge elevation 2,810 and 2,875 meters and it is almost a day's track.

- : Due to heavy snowfall in Triund, it is inaccessible for tourists in January and February. So the best time for tracking a tourist on Triund is from March to May in the first half of the year and from September to December in the second half of the year.
15. Vipassana Meditation Centre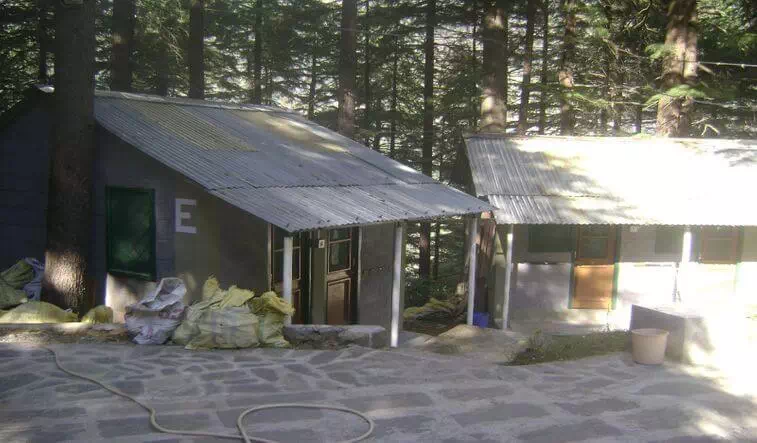 - : Vipassana Meditation Center of Dharamkot in Mcleodganj is a natural place of peace. This place is known as a great attraction for tourists, where tourists can find peace of mind away from the bustle of cities and between the happy Himalayan Mountains.

- : Vipassana Meditation Center's views and scenery are very beautiful and captivating. Vipassana Meditation Center announced its first course in 1976 and now there are thousands of people studying every year.

- : Vipassana Meditation Center of Dharamkot in Mcleodganj is a natural place of peace. This place is known as a great attraction for tourists, where tourists can find peace of mind away from the bustle of cities and between the happy Himalayan Mountains.

- : All of the students at Vipassana Meditation Center, 70% are found to be non-Indian. The weather at Vipassana Meditation Center is constantly cold and wet and the lack of ventilation in its buildings leads to mold growth. In addition, monkeys are often at risk at this location.

Thank you for reading this article! Please share it and read more on The World's Most Dangerous Islands To Visit in the next posts.

##txtlinkaffiliateads ##imagelinkaffiliateads