Here we have talked about the top 15 most famous temple in India. Here we have seen the famous temple, its location and it famous for which god or goddess and it's another detail. So Let's we seen in detail.
2. Akshardham Temple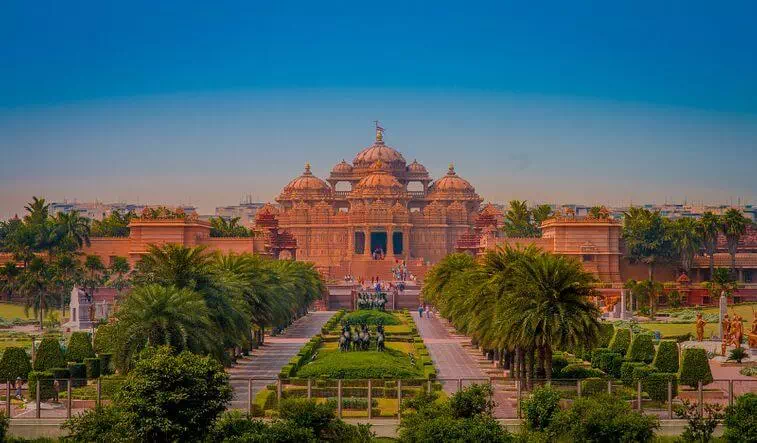 Akshardham temple is a Hindu temple and a Delhi, India, spiritual-cultural center. It was built by BAPS, inspired by Yogi Maharaj and developed by Pramukh Swami Maharaj. The mandir also features the Gajendra Pith at its base, a plinth paying tribute to the elephant for its importance in Hindu culture and the history of India.
Location : New Delhi, Delhi
3. Badrinath Temple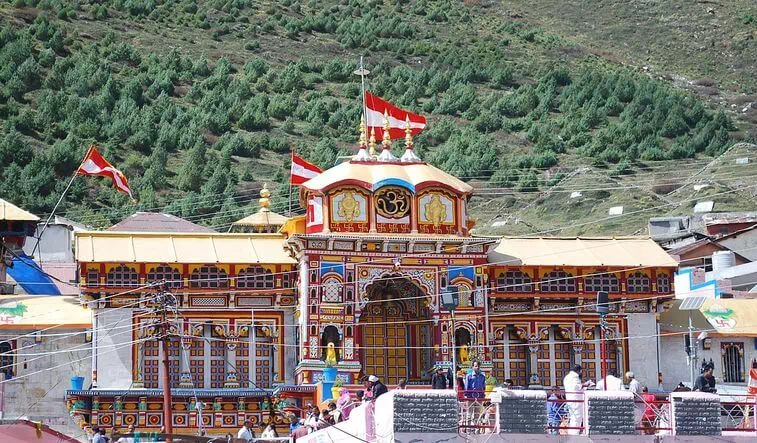 Badrinath temple is a Hindu temple and this temple is for god Vishnu. This temple is situated in the town of Badrinath in Uttarakhand. This temple is one of the four char dham in pilgrimage. It is open for six months in every year between April to November because on weather conditions in the Himalayan region.
Location : Badrinath, Uttarakhand
4. Brihadeshwara Temple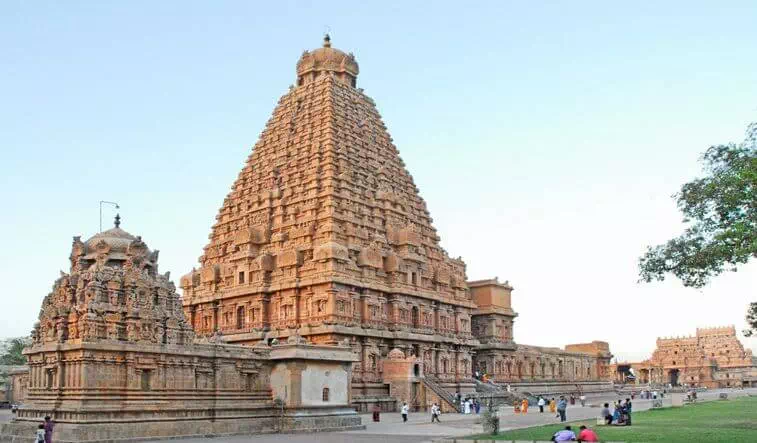 Brihadeshwara temple is one of the most famous Hindu temples and it is famous for god Shiva. It is located on the south bank of Kaveri river in Thanjavur of Tamil nadu. Brihadeshwara is also known as Dhakshina meru which is built by Tamil king Raja Raja Chola and built between 1003 and 1010 AD. A part of the UNESCO World Heritage Site is the Brihadeshwara temple.
Location : Thanjavur, Tamil Nadu
5. Dwarka temple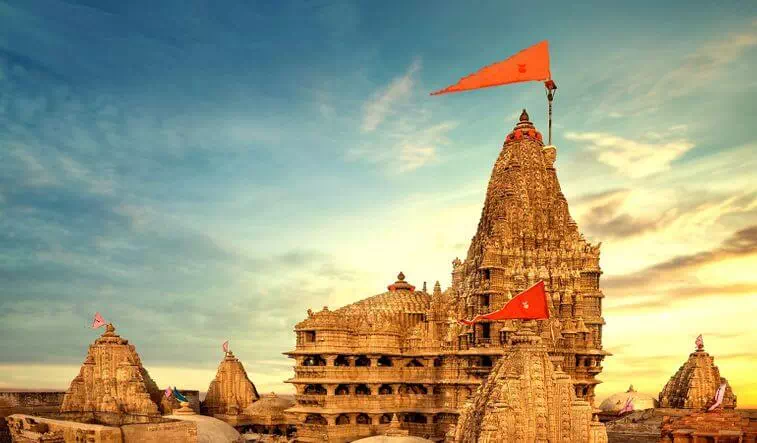 Dwarka temple is also known as Jagat Mandir and it is Hindu temple. The temple is for God Krishna, it is worshipped by the name Dwarkadhish. The temple shrine of five storied building which is supported by 72 pillars and it is 2,000 - 2,200 year old, in the historical time in the Dwarka god Krishna is the king of Dwarka.
Location : Dwarka, Gujarat
6. Golden Temple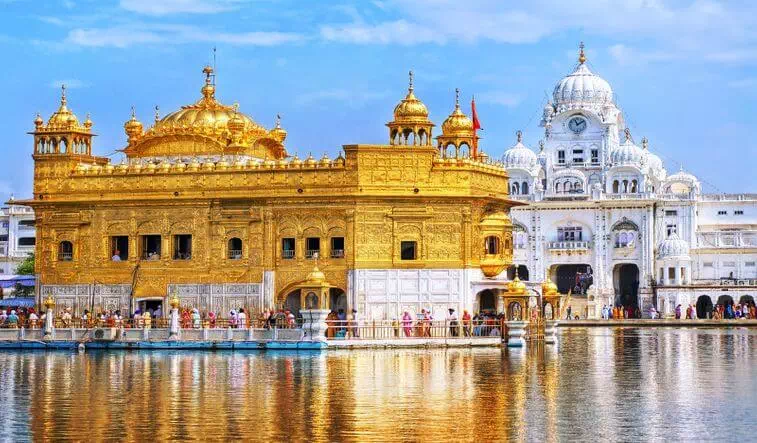 The golden temple is the Harmandir sahib and also known as Durbar Sahib; it is a gurdwara, which is located in Amritsar Punjab. It is one of the most preeminent pilgrimage places of Sikhism. In the temple it is plated with gold. The Gurudwara is built around the Sarovar and it is completed by guru Ram Das in 1577.
Location : Amritsar, Punjab
7. Jagannath Temple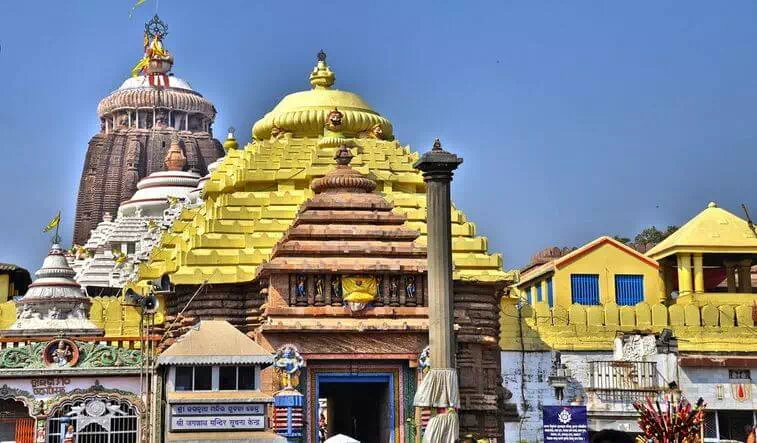 The Shree Jagannath temple is Famous of the Hindu temple dedicated to Lord Jagannath, a lord maha Vishnu. It is located on the Easter coast of India, in puri of Odisha state. The present temple was rebuilt from the 10th century is famous for annual ratha Yatra.
Location : Puri, Odisha
8. Kashi Vishwanath Temple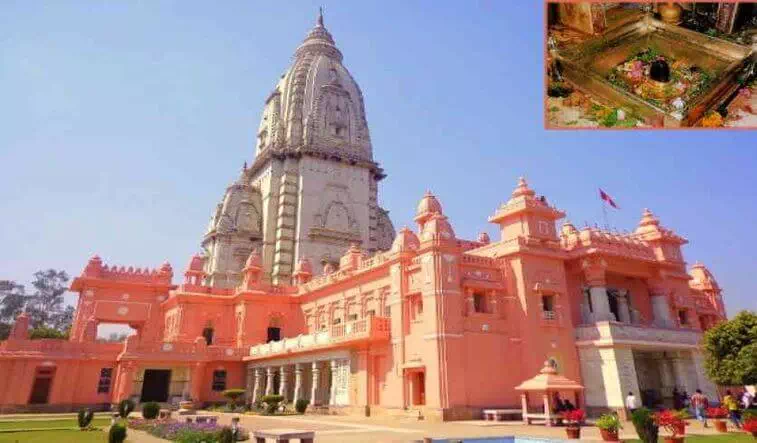 Kashi Vishwanath temple is one of the most famous temples for Hindu and it is temple of god Shiva and It is situated in Varanasi in Uttarakhand; the temple is located on the western bank of river Ganga. It is one of the twelve jyotirlinga of Shiva. In ancient times, Varanasi city is also called Kashi. It was destroyed and reconstruction in many time in history.
Location : Varanasi, Uttar Pradesh
9. Kedarnath Temple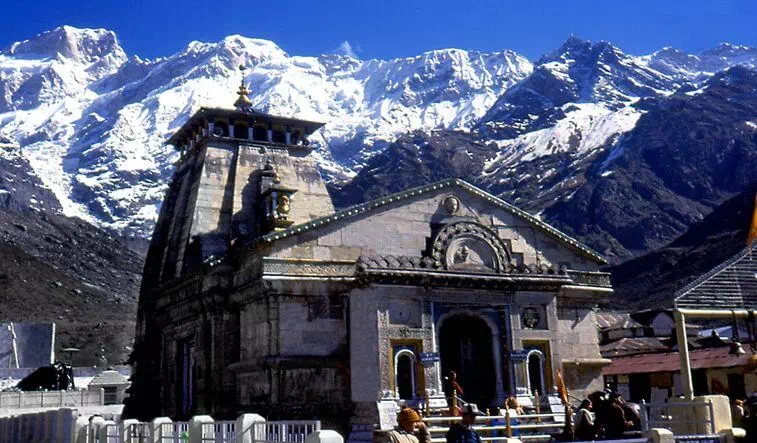 Kedarnath temple is a famous Hindu temple of God Shiva. It is located on the Garhwal Himalayan range near the Mandakini river of Uttarakhand. Due to extreme weather conditions, the temple is open between Aprils to November. This temple is not directly by road and to be reached by a 16 kilometres uphill's Gaurikund, pony and machan is available to reach their.
Location : Kedarnath, Uttarakhand
10. Meenakshi Amman Temple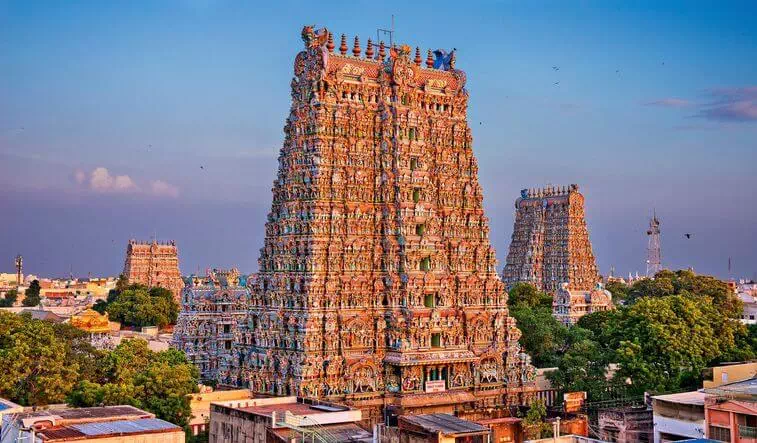 Meenakshi Amman temple is a famous historic Hindu temple. It is located on the southern bank of the Vaigai river of Madurai in Tamil Nadu. This temple is dedicated to Meenakshi from of goddess Parvati. The temple was rebuilt by the Hindu nayaka dynasty in the 16th and 17th century. In this temple in everyday six times worshipped of God.
Location : Madurai, Tamil Nadu
11. Ramanathaswamy Temple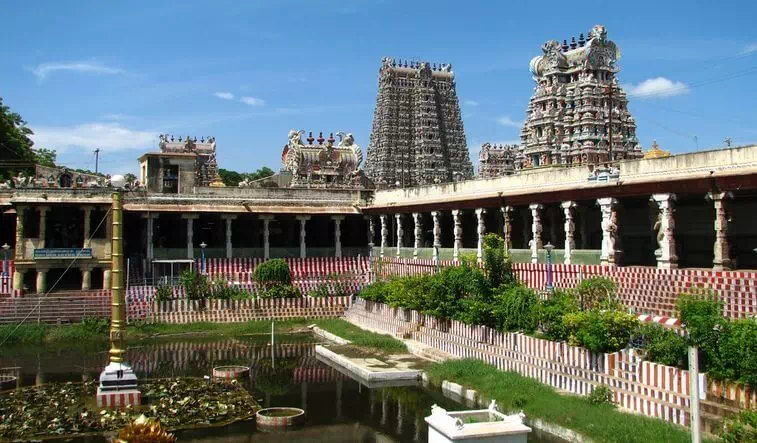 Ramanathaswamy temple is famous Hindu temple of the god Shiva. It is located on Rameswaram island of Tamil Nadu. It is also one of the twelve jyotirlinga of Shiva. This temple was created during the 12th century by pandya dynasty. One specialist in this temple is its longest corridor among all Hindu temples in India. This temple is made in the form of lingam.
Location : Rameswaram, Tamil Nadu
12. Shirdi Temple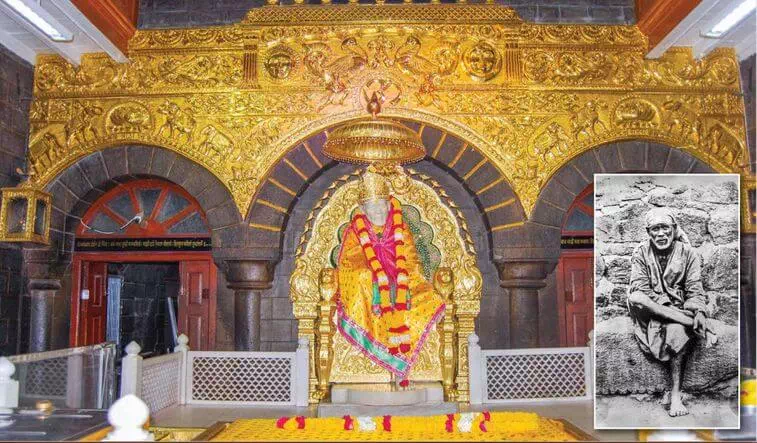 Shirdi temple is dedicated for Sai Baba of Shirdi and also known as Shirdi Sai Baba. Sai Baba was a saint, fakir, a satguru and an incarnation of lord Shiva and Dattatreya. This temple is both revered by Hindu and Muslim resting place of this temple is samadhi Mandir in Shirdi the Sai Baba is attributed to be the creator.
Location : Ahmednagar, Maharashtra
13. Siddhivinayak Temple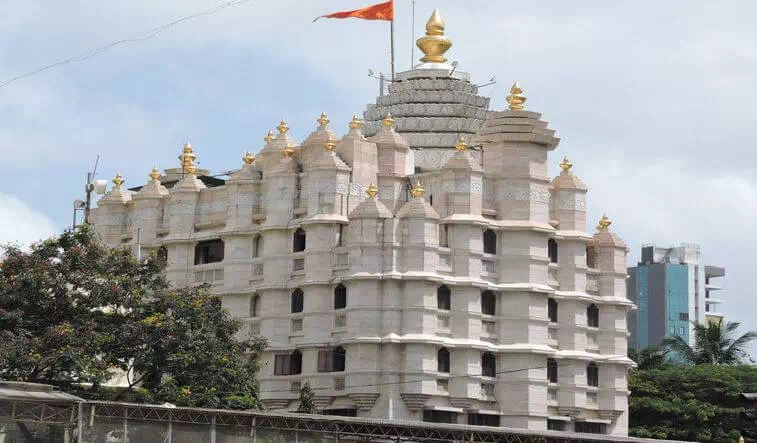 Shree Siddhivinayak temple is a Ganapati Mandir of Hindu temple dedicated to Lord Shri Ganesh. It is situated in Prabhadevi in Mumbai. This temple was built by Laxman vithu and devbhai Patil on 19 November 1801; it is one of the richest temples. In this temple a small mandap with the shrine for Siddhi Vinayak and the wooden doors carved with images of the Ashtavinayak.
Location : Prabhadevi, Maharashtra
14. Tirumala Venkateswara Temple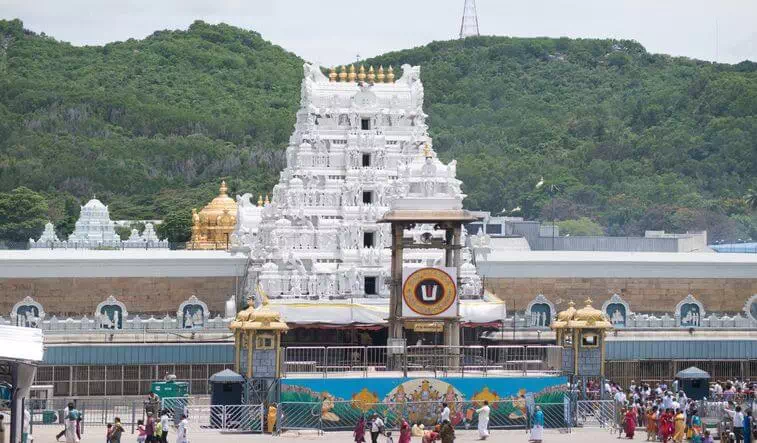 Tirumalam Venkateswara is situated in the hill town of Tirumala at Tirupati of Andhra Pradesh. This temple is dedicated to Lord Sri Venkateswara, Vishnu. Lord Venkateswara is known by many names like Balaji, Govinda and Srinivasa. This temple is the richest temple in the world in terms of donation received, daily 50,000 to 100,000 people are visiting.
Location : Tirupati, Andhra Pradesh
15. Vaishno Devi Temple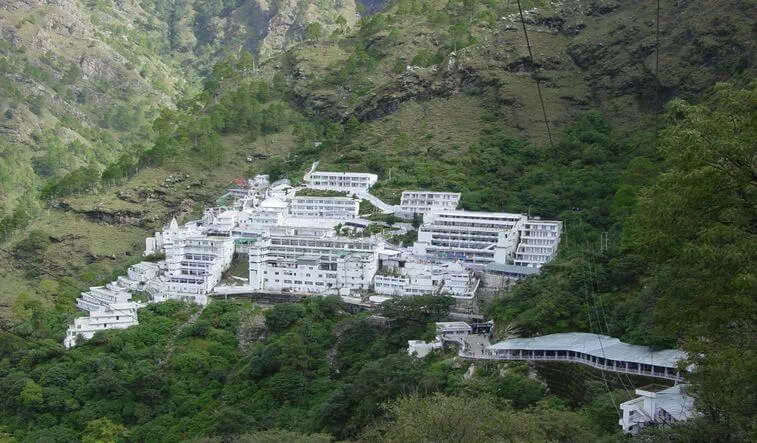 Vaishno Devi temple is Hindu temple for goddess mata adi Shakti known as goddess Mahalakshmi. Vaishno Devi is also known as mata Rani. It is located in Katra at the Trikuta Mountain. Vaishno Devi is a cave temple. Festival celebrates in this temple is Navratri and Durga Puja.
Location : Katra, Jammu and Kashmir
1. Somnath Temple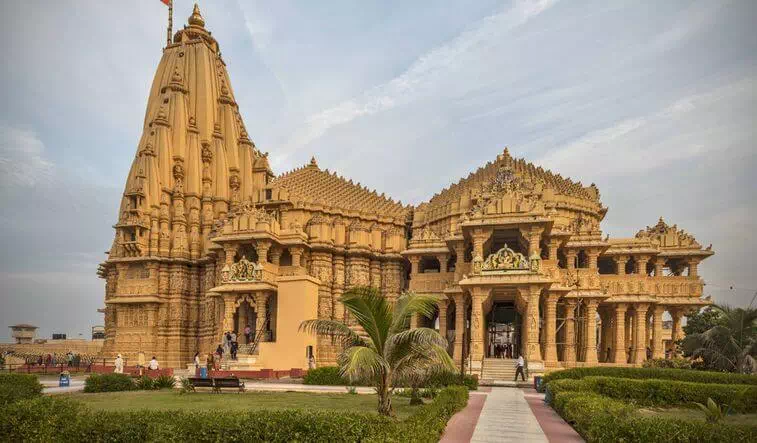 The Somnath temple is located in the Prabhas Patan in western coast of Gujarat. It is the first among the twelve jyotirlinga of the god Shiva. It is the importance of pilgrimage place in Gujarat. This temple is reconstruction several times, the present temple was reconstructed in chaulukua style of Hindu temple and complete in 1951.

Location : Veraval, Gujarat

##txtlinkaffiliateads ##imagelinkaffiliateads