New Zealand is one of the dream destination for traveling as well as when we are planning for our first trip to New Zealand and also we plane for return trip to see more of this beautiful and wild country we should aware about all the places of New Zealand so in this article we are describe about the 10 best places of New Zealand.

Bay of Islands is one of the best place for traveling in New Zealand because at Bay of Islands we can do fishing, watersports as well as sailing. Bay of Islands is gives us one wonderful word of water that means into the Bay to explore a whole new underwater world. Bay of Islands is made up with 144 islands between Cape Brett and the Purerua Peninsula.
2. Auckland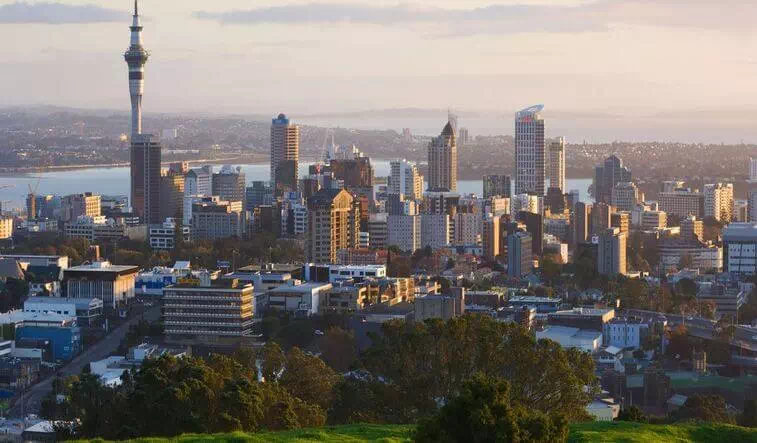 Auckland is mostly known as the City of Sails as well as it is largest and most populated city of New Zealand and Auckland is located at north on the Island. Auckland is much known for its vibrant culture and foodie landscape as well as Auckland is also famous for the amazing views like Bridge, metropolis and so on. Auckland Domain is the city's oldest part as well as in the Auckland Domain, we can find great exhibits of Maori and Pacific Island artifacts at the iconic Auckland Museum.
3. Christchurch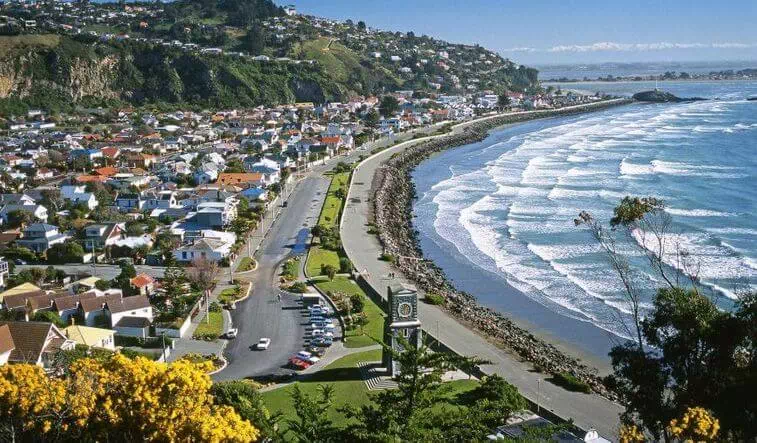 Christchurch contains new buildings which are made up of old shipping containers for example the Re:START mall like that there are many attracting places are there at Christchurch but Christchurch Botanic Gardens is best one place for visited in Christchurch. Christchurch Botanic Gardens is a very famous place because of the walking tracks, and horticultural displays as well as that garden also contain some largest and tallest oldest trees.
4. Franz Josef Glacier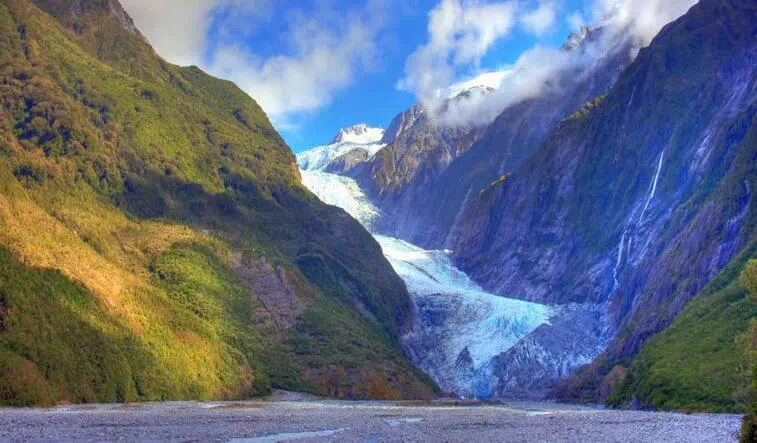 Franz Josef Glacier is very famous for the Glacier it means we can easily hike an actual glacier in New Zealand as well as Tours offer of the Franz Josef Glacier gives everything from ice climbing to a more relaxed hike on the 6.8-mile-long glacier and the temperature of the ice are usually only a few degrees colder than in the nearby town.
5. Milford Sound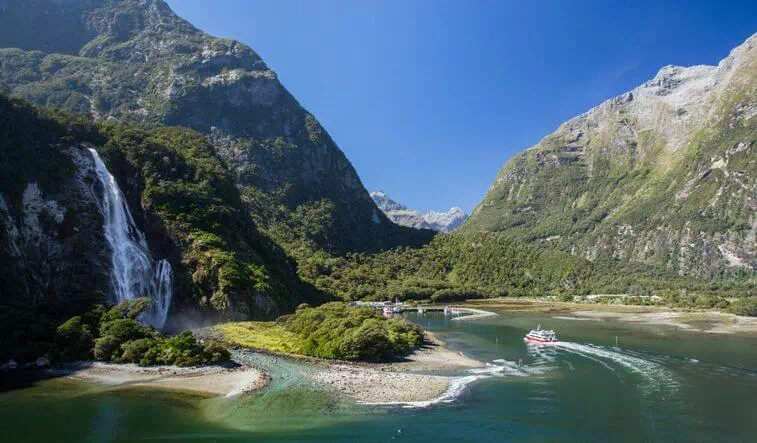 Milford Sound is also known as a Rudyard Kipling and one most important thing is that Rudyard Kipling is an "eighth wonder of the world" and during the Ice Age formed by glaciers, the landscape around Milford Sound still bears evidence of its creation in the form of epic scenery: mountains and waterfalls generates Cliffs rise from fjords as well as best route for traveling at Milford is by boat.
6. Queenstown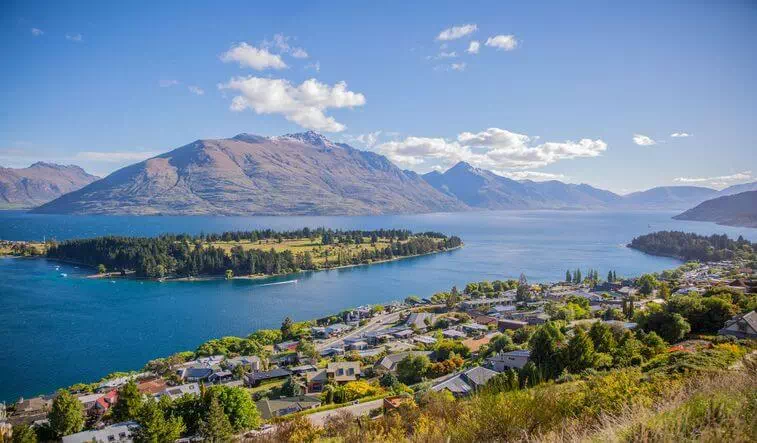 Queenstown is located at New Zealand's South Island as well as Queenstown is one of the best dream spot for adrenaline and adventure the means when we are searching a place for adrenaline and adventure then Queenstown is best city of New Zealand. In Queenstown we can also enjoyed a dining scene as well as the guides of tour will tell about the best hotels of Queenstown.
7. Te Whakarewarewa Geothermal Valley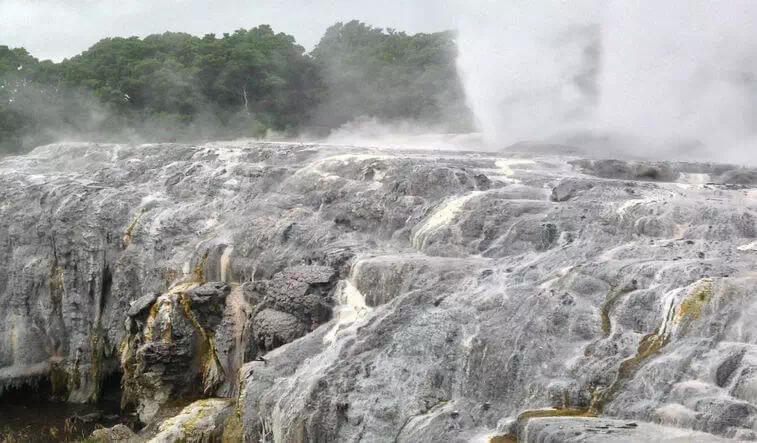 There are number of place for visit and traveling in New Zealand because without visiting the Te Whakarewarewa Geothermal Valley our journey is incomplete. At Te Whakarewarewa Geothermal Valley we can get an authentic "steam box" meal prepared using ancient geothermal cooking techniques as well as we can also get more remember able experience of the traditional song as well as dance performance on Welcome ceremony.
8. Waiheke Island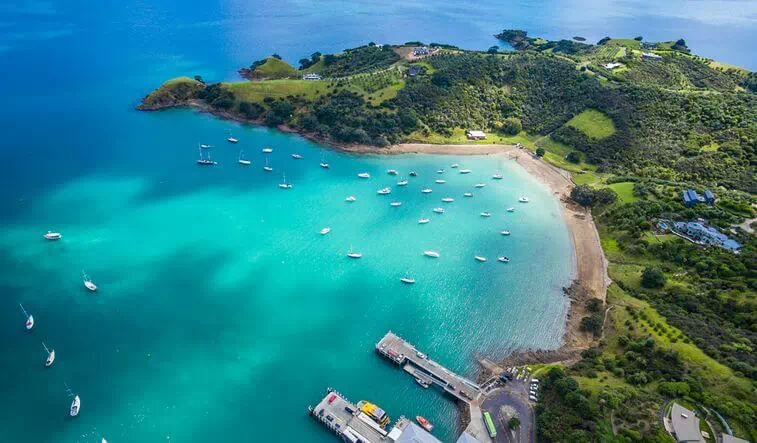 Waiheke Island is a one of the most beautiful Island of New Zealand as well as boat from downtown Auckland is take only 30 minute for reach at Waiheke Island and Waiheke Island is also famous for the wine lovers. Waiheke Island is a home of vineyards(gardens) means there are lots of vineyards are available at Waiheke Island and Mudbrick Vineyard Restaurant is best restaurant for the your lunch or dinner as well as views of the vineyard and the sea.
9. Waitomo Glowworm Caves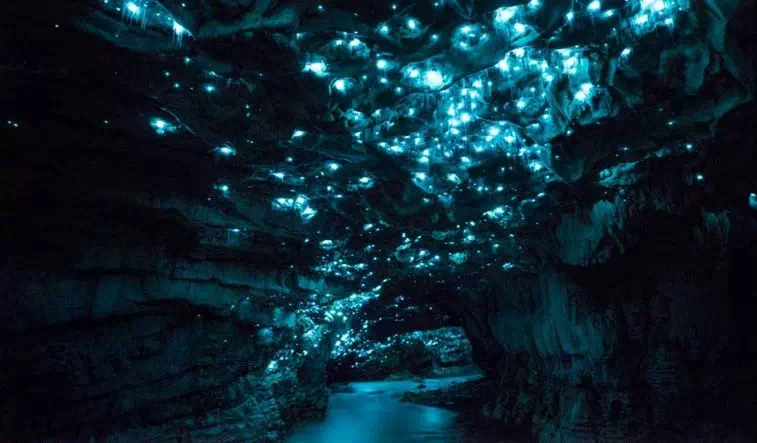 In Waitomo Glowworm Caves there are thousands of glow worms are there as well as Waitomo Glowworm is one of the most unique places to go in New Zealand as well as we can visit caves that is most exciting experience and when we really want some interesting adventure at that time we need to try black-water rafting with The Legendary Black Water Rafting Company.
10. White Island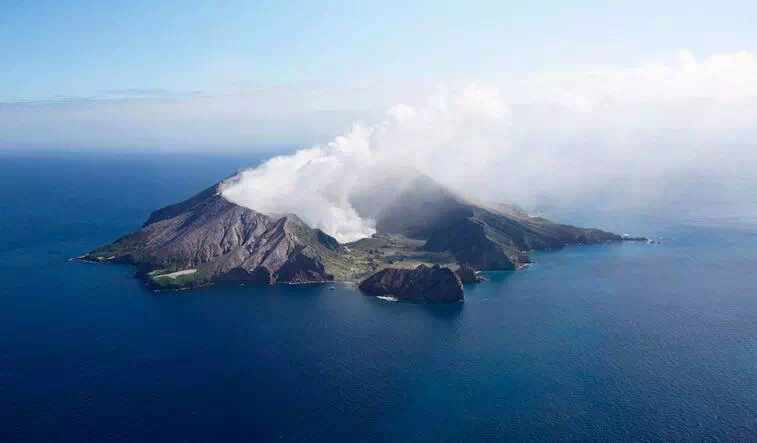 White Island is a active volcano and the makes it one of the best places to go in New Zealand for adventurous travelers as well as in the White Island we can taking a scenic helicopter ride with Volcanic Air Safaris and also many other way are there for explore the volcano like boat as well as we can take a wonderful bird's-eye view of it on a scenic flight. We can see the volcanologists monitoring the volcano at White Island.

##txtlinkaffiliateads ##imagelinkaffiliateads