Coorg is one of the best places to visit in India. Before 1956 the Kodagu was an administrative separate state but after 1956 the Kodagu is an administrative district in Karnataka State in India as well as name of that district Kodagu is known by its former name Coorg. Kodagu is located at the Malnad region of the Karnataka state.

Total area of the Kodagu is approximately 4,102 km2 means near about 1,584 sq mi as well as according to the 2011 population of the Kodagu is 5, 54, 519 or Headquarters of the Kodagu is Madikeri. Official language of the Kodagu is Kannada as well as Kodava, Arebhashe is a regional language of the Kodagu. Here we are describing some more information about the Coorg means which place we can visit when we are visiting Coorg so, following are the best places to visit in Coorg.
1. Abbey Falls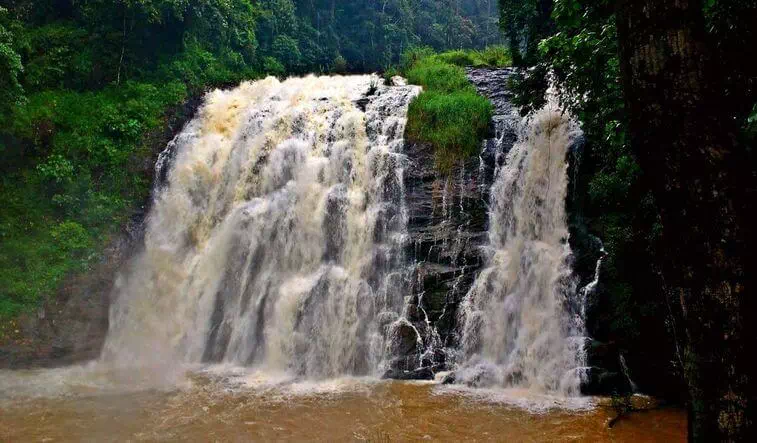 - : Abbey Falls is one of the best places to visit in the Coorg as well as that Abbey Fall is also known as a spelled Abbi Falls and also known as an Abbe Falls. Abbey Falls is located at the Kodagu, Karnataka, India or opposite the fall the hanging bridge is constructed.

- : During the monsoon season the Abbey falls is much higher as well as that fall is located between the private coffee plantations and that plantations is with the stocky coffee bushes and also spice estates with the trees entwined with the pepper vines.

- : Abbey Falls is a 8 kilometers from the Madikeri or also from Mysore 122 kilometers away and that Mysore is 268 kilometers from the Bangalore or coordinates of the Abbey Falls is approximately 12.46°N 75.72°E.
2. Barapole River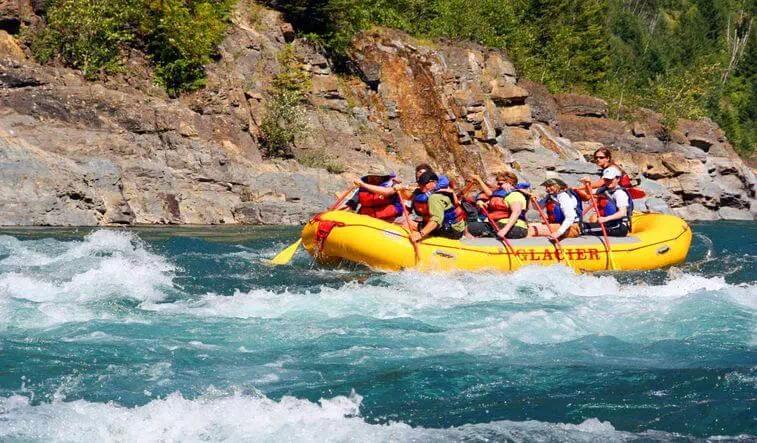 - : Main attraction of that Barapole River is a water rafting because of that the Barapole River is a tourist destination and Barapole is a set on the banks of the Kithu Kakathu River which is in Coorg.

- : Barapole River contains various activities to do for example Water Rafting as well as Tadiandamol and also trekking at Coorg's highest peak or so on. We can see around Barapole River Places of Tourist Interest like Talacauvery, Abbey falls, Dubare Elephant Camp, Bhagamandala as well as Raja's seat.

- : From Bangalore the Barapole River is approximately 270 km away as well as the route of that river is touching KKR Junction, Maddur, Hunsur, Kutta, Barahole Srimangala, T Shettigere, Ramanagram, Channapatna and Mandya Srirangpatna.
3. Brahmagiri Peak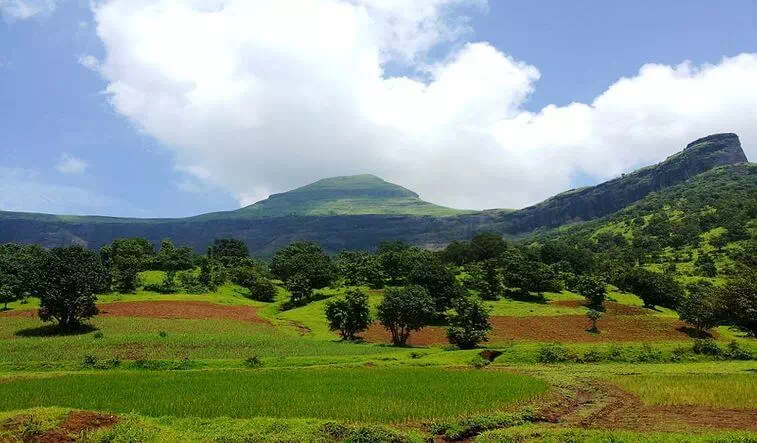 - : Brahmagiri is one of the mountain range which is located at the Border of Mananthavady Taluk of Wayanad District of Kerala state and Virajpet Taluk of Kodagu district of Karnataka state in India.

- : Height of the Brahmagiri mountain of Peak is 1608 m as well as that mountain is a scenic attraction for the tourists and also that mountain contains various or lots of wildlife as well as forests and also the Coordinates of the Brahmagiri Peak is 11°57′N 75°57′E.

- : Thirunelli Temple is one of the attractions of the Brahmagiri which is dedicated to the lord Vishnu as well as Elevation of that Brahmagiri is around 1,608 m (approximately 5,276 ft).
4. Bylakuppe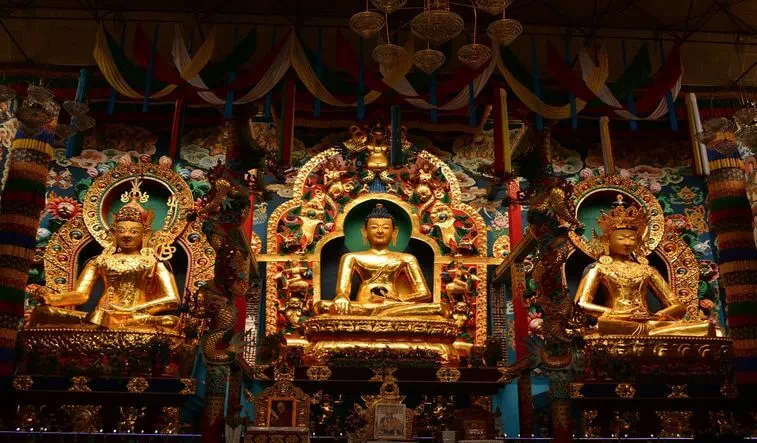 - : Bylakuppe is located at the Mysore district of Karnataka State of India as well as Bylakuppe is an area and that place is the home of the Indian town Bylakuppe and also several Tibetan settlements or Nickname of that Bylakuppe is a Mini Tibet.

- : Total Area of the Bylakuppe is a 10 km2 means approximately 4 sq mi as well as Elevation of that palace is 1,024 m (approximately 3,360 ft) or according to the 2011 population of that palace is 70,000 which are including the tibetans or also official language is Kannada.

- : Bylakuppe is one of the small town of Coorg and that town is contains post office, police station, lodges and hotels as well as commercial banks and also provides transport services like buses, taxies and auto are available and the main thing is the Bylakuppe is 82 kilometers away from 82 and 222 kilometers from the Bengaluru.
5. Chelavara Falls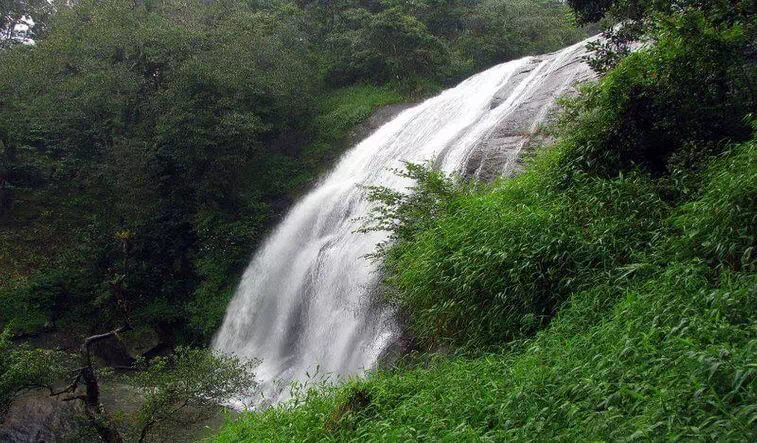 - : Chelavara Falls is located at the way to Kabbe Holidays Homestay and also near Thadiyandamol and the highest point in Kodagu district of Karnataka State of India as well as that is a natural waterfall.

- : After walking around 200 meters of that location we can that Chelavara Falls is visible and also we need to pass those 200 meters from the forest from the parking.

- : Anyone can get into those dangerous waters easily as well as also anyone is easily pulled in that water because of that there are some danger signs are provided.
6. Coffee Plantation Visit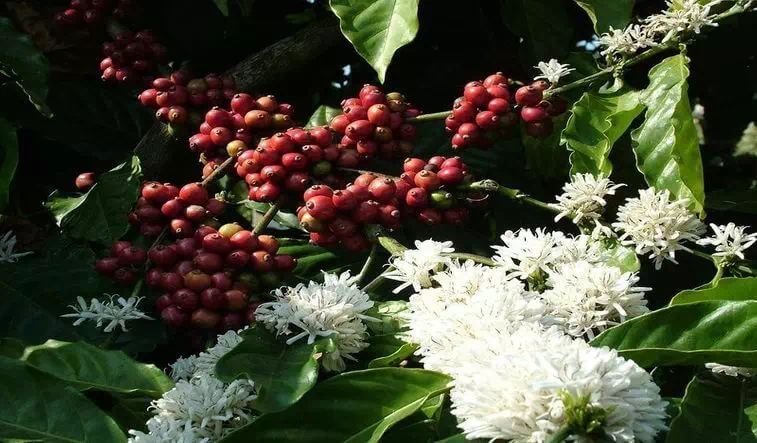 - : Coffee Plantation Visit is a best experience or we need an average of 3 to 4 hours to visit that place and that place is located at the Virajpet, Coorg as well as entry time of that place is around 10:00 am and also that place is contains numerous coffee plantations in Coorg.

- : That place is very famous at worldwide level because of their coffee plantation or in this place private coffee plantations are there as well as also government owned plants there.
7. Dubare Elephant Camp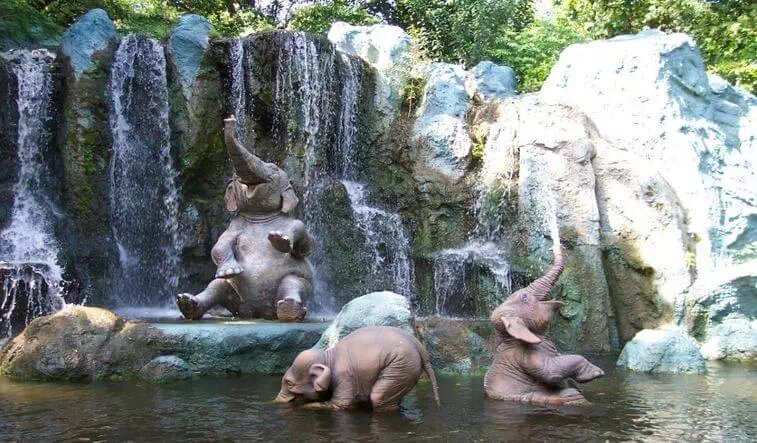 - : Dubare Elephant Camp is a forest camp as well as that Dubare Elephant Camp is important base for Karnataka Forest Department's elephants and also that Dubare Elephant camp contains various opportunities like tracking as well as elephant interaction or those opportunities are given by the JLR (Jungle Lodges and Resorts Ltd.) or JLR is an ecotourism wing of Karnataka's Tourism Department.

- : Dubare Elephant Camp is contains various wildlife means that palace is the home of the many birds and wild animals as well as that palace contains Asiatic Elephants, Spotted deer, Leopards, sambhar, Tigers, gaur and so on.

- : Dubare Elephant Camp is also contains various birds like peacocks as well as kingfishers or woodpeckers and also partridges or so on as well as we can easily access the Dubare Elephant Camp because that camp is 173 km away from Mangalore.
8. Iruppu Falls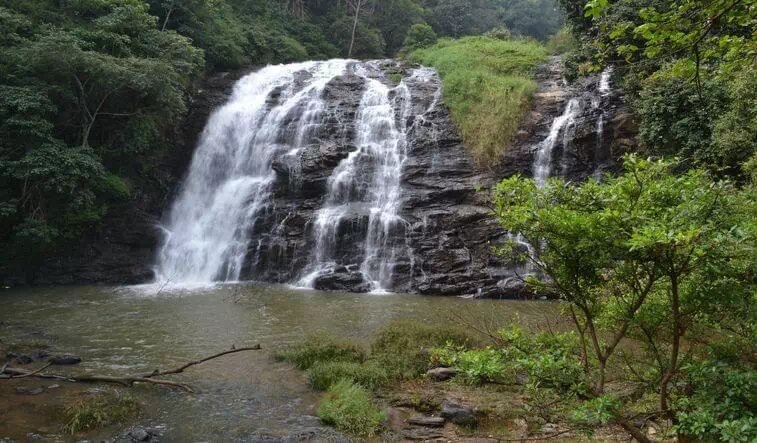 - : Iruppu Falls is a fresh water cascade as well as Iruppu Falls is situated at a distance of 48 km from the Virajpet on highway of the Nagarhole and also that fall is located at the Kodagu district of Karnataka state of India.

- : Iruppu Falls is also called The Irupu Falls as well as that Iruppu fall is also known as Lakshmana Tirtha Falls which is derived from the tributary of the Cauvery and that starts from these falls and that is the Lakshmana Tirtha River.

- : Total height of the Iruppu is 170 ft as well as the best time to visit that Iruppu falls is during the monsoons and also that Iruppu is 260 kilometers from Bangalore and also 120 kilometers from Mysore.
9. Madikeri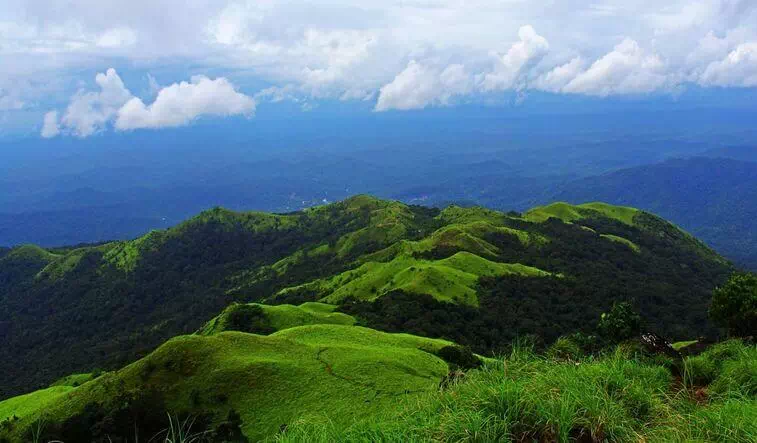 - : Madikeri is also known as its former name which is Mercara as well as that place is a hill station which is located at the Madikeri taluk district of Karnataka state in India. Madikeri is a headquarters of district of Kodagu.

- : Madikeri hill station is also known as a Muddu Raja Keri as well as Elevation of the Madikeri is 1,150 m (approximately 3,770 ft). Madikeri hill station is provides features of a tropical highland climate as well as that hill station has an elevation of 1150 meters means approximately 3838 feet and also coordinate of that hill station is 12.42°N 75.73°E.
10. Mallalli Falls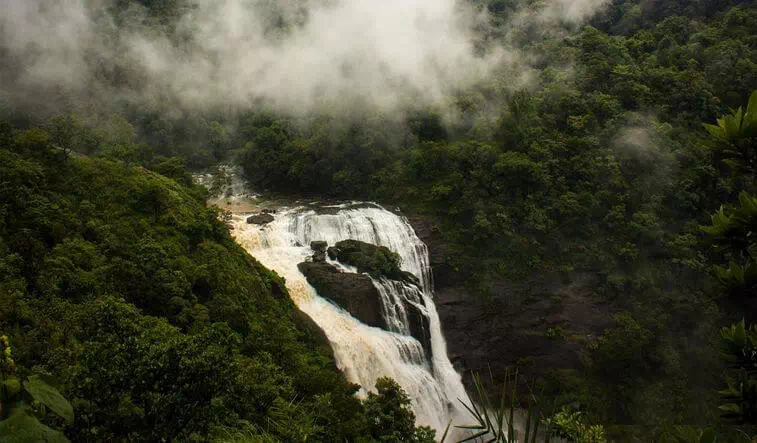 Mallalli Falls is situated at the Kodagu District of Karnataka, India as well as the main watercourse for the Mallalli Falls waterfall is a Kumaradhara River. After Kumaradhara the Kukke is flows from the Subrahmanya as well as Coordinates of the Mallalli Fallsis 12.6°N 75.87°E.
11. Mandalpatti View point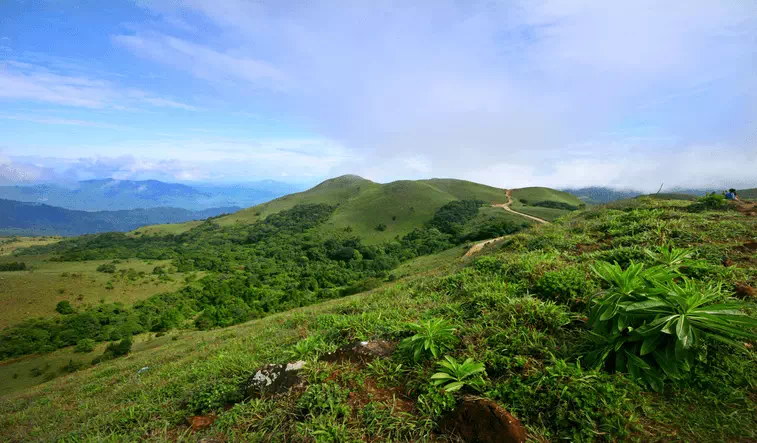 - : Mandalpatti View Point is a hill station as well as that place is located at the Madikeri which is the headquarters of the Coorg district of Karnataka State in India and also that place is a popular weekend getaway for tourists and that place is famous for Tourism as well as Coffee Plantations, Hill Station and also Trekking.

- : Mandalpatti View point is provides various things to do like Trekking as well as Viewpoint is also a good place which provides quit nature and also tourist is come with their family for the weekend and vacation.

- : Near the Mandalpatti View point we can visit various places like Madikeri, Dubare Elephant Camp, Raja's Seat, St Mark's Church, Brahmagiri Peak, Kanchi Kamakshi Temples and also Omkareshwar Temple.
12. Nagarhole National Park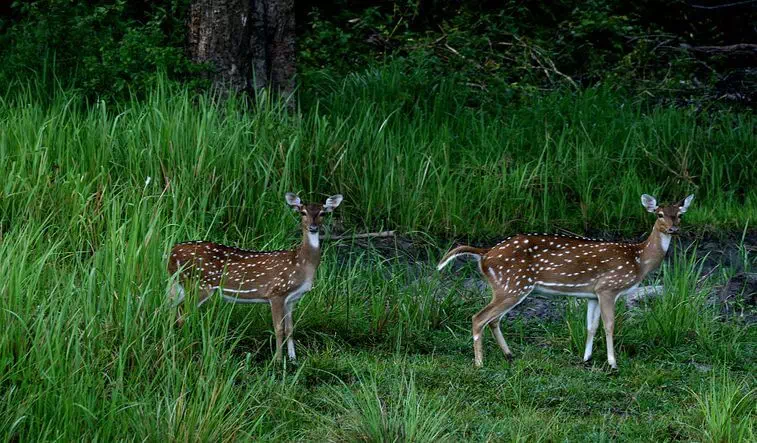 - : Nagarhole National Park was established in 1988 as well as Nagarhole National Park is also known as a Rajiv Gandhi National Park and also that park is located at the Kodagu district of Karnataka state of India or also that park is cover small streams as well as hills, valleys and waterfalls.

- : Rajiv Gandhi National Park means Nagarhole National Park is covered total 642.39 km2 (approximately 248.03 sq mi) area as well as name of that National park is derives from naga and meaning of that word is snake and hole and also refers streams.

- : In 1999, that National Park is declared as a thirty seventh Project Tiger, Tiger reserves of India as well as that National Park contains various wildlife like Bengal tiger, sloth bear, Indian leopard, wild boar, Ussuri dhole, Indian elephant and so on.
13. Namdroling Monastery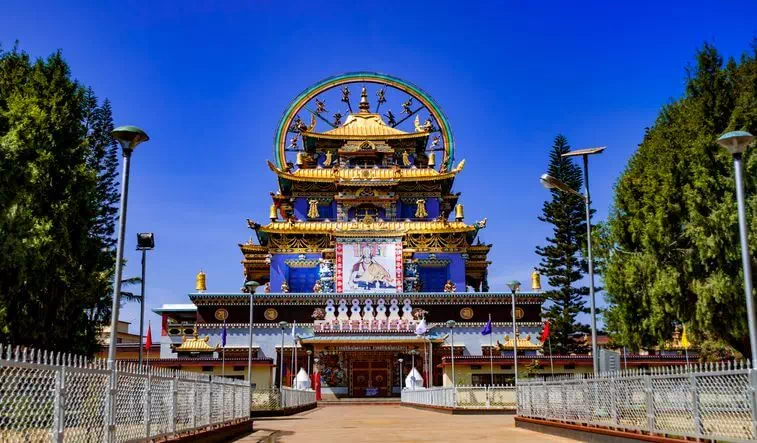 - : The Namdroling Monastery is a Namdroling Nyingmapa Monastery and also we can say Thegchog Namdrol Shedrub Dargye Ling as well as that Namdroling Nyingmapa Monastery is located at the Bylakuppe which is a part of the Mysuru, Karnataka, India.

- : The Namdroling Nyingmapa Monastery means Namdroling Monastery is the largest teaching center as well as that palace is the home of the sangha community of over five thousand lamas and also a junior high school or name of that school is Yeshe Wodsal Sherab Raldri Ling and also religious college as well as hospital.

- : Affiliation of the Namdroling Monastery is a Tibetan Buddhism as well as major festivals of that palace is Losar, bKa-ma'i Drubchod, Sagadawa, Mipham Anniversary, Gutor, Longchen Anniversary, Drubchen etc.
14. Omkareshwara Temple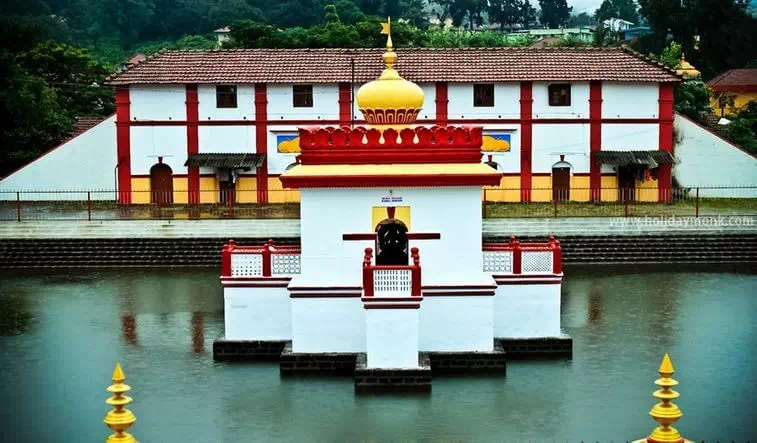 - : Omkareshwara Temple is dedicated to the Lord Shiva as well as that temple is located at the Coorg, Karnataka, India and also in the 18th century that Omkareshwara Temple was constructed by the King Linga Rajendra or also Omkareshwara Temple is a popular religious destination of Coorg.

- : Best time to visit that Omkareshwara Temple is between Octobers to March as well as 6:30 AM to 12:00 Noon and 5:00 PM to 8:00 PM is timing for visit that temple and also entry fee of that temple is free.

- : Omkareshwara Temple is contains unique architectures means the architecture of that temple is quite similar to the Muslim dargah as well as the specialty of that temple is its construction means its construction is reflects a mix of the Gothic and also Islamic styles.
15. Pushpagiri Wildlife Sanctuary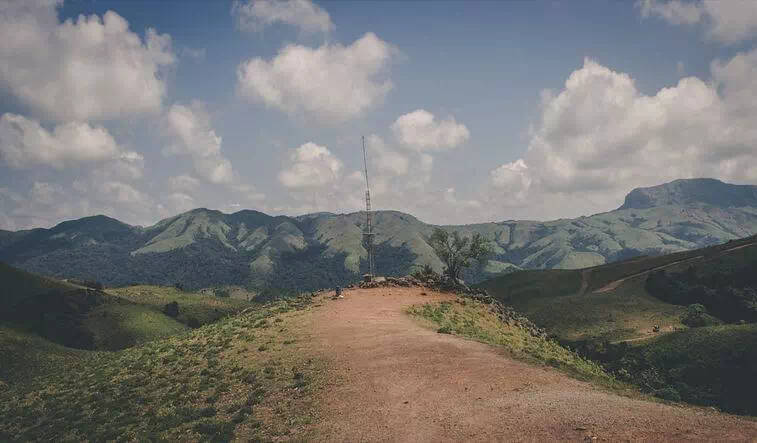 - : Pushpagiri Wildlife Sanctuary was established in 1987 as well as that Sanctuary is located at the Somwarpet, Kodagu district of Karnataka in India and also Pushpagiri Wildlife Sanctuary is home of the rare and endangered birdlife.

- : Pushpagiri Wildlife Sanctuary has proposed to one of the World Heritage Site as well as the most important thing is that that place is one of the 21 Wildlife Sanctuaries of India's Karnataka state.

- : Mandalpatti peak, Makkalagudi betta and Kote betta is three mountains which is fall in the Pushpagiri Wildlife Sanctuary as well as governing body of the Pushpagiri Wildlife Sanctuary is Karnataka Forest Department.
16. Talacauvery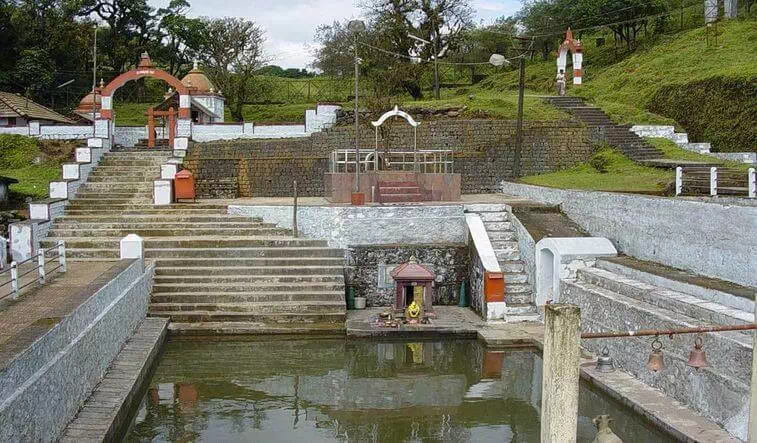 - : Talacauvery is also called Talakaveri as well as that place is a Temple Village and located at the Kodagu district of Karnataka State of India and also that place is generally considered as a source of the river Kaveri. Talacauvery is marked by the small temple as well as that area is frequented by pilgrims mainly and also it is the worship place of the kodavas.

- : Height of the Talacauvery is 1,276 m above the sea level as well as the official language of that place is Kannada as well as Arebhase and also Kodava or Tulu. Elevation of the Talacauvery is 1,276 m (approximately 4,186 ft) and also 12.38°N 75.52°E is a coordinates of that Talacauvery.

- : From Bhagamandala the Talakaveri is about 8 km away as well as from the Panathur 36 km away and also from Madikeri 48 km away. At the Tirumakudalu Narasipura the temple is dedicated to the Agasthiwara.

Things to Do in Coorg
- : From the above best tourist place in Coorg we can see we can do various activities so here we describe various things to do there like Kumara Parvatha Trek, Brahmagiri Hill Trek as well as Pushpagiri Trek and also Tadiandamol Trek and overnight camp is also there and River rafting or jeep safari are also there.

- : According to us the best time to visit Coorg is summer holidays as well as there is luxurious five-star as well as comfortable budget hotels are there so we can stay there and we can reach at Coorg by the Air as well as by the train or buses.

Thank you for reading this article! Please share it and read more on Horsley Hills : Interesting Facts I Bet You Never Knew About in the next posts.

##txtlinkaffiliateads ##imagelinkaffiliateads