17th-century waterfront, canal and entertainment district is Nyhavn which was in the Copenhagen, Denmark as well as Length of the Nyhavn is 450 meter (approximate 1,480 ft) and the Postal code of the Nyhavn is 1051. Nearest Metro station of the Nyhavn is Kongens Nytorv as well as there are many historical wooden ships. In Nyhavn many townhouses, bars, cafes and restaurants are there.

History
At 1670 to 1673 the Nyhavn was constructed and the Nyhavn was constructed by the King Christian. In 6th February 1875 open the first bridge across the Nyhavn as well as that bridge is made temporary by the wooden footbridge and in 1912 it was replaced by the current bridge.

Nyhavn was inaugurated as a veteran ship and museum by the Copenhagen's Lord Mayor Egon Weidekamp in 1977 as well as Nyhavn quay was pedestrianised in the 1980.
Buildings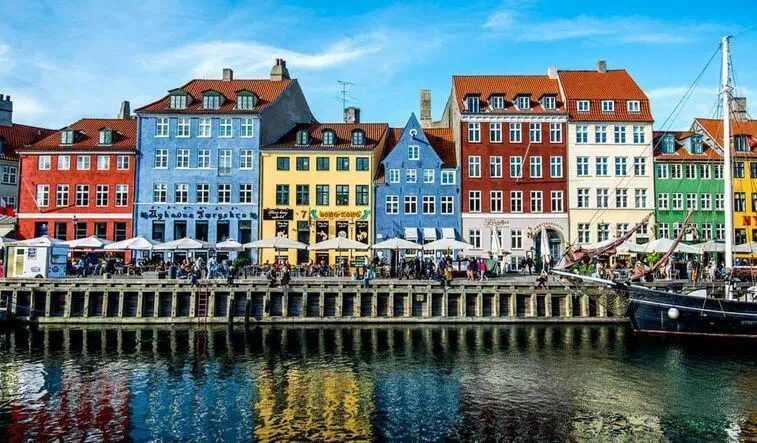 Nyhavn northern sides is lined by brightly coloured townhouses built with wood as well as bricks and also plaster are there and the oldest house Nyhavn is at No 9 from 1681. Nyhavn southeast side lavish mansions lining the canal are there as well as it includes Charlottenborg Palace.
Veteran Ship And Museum Harbour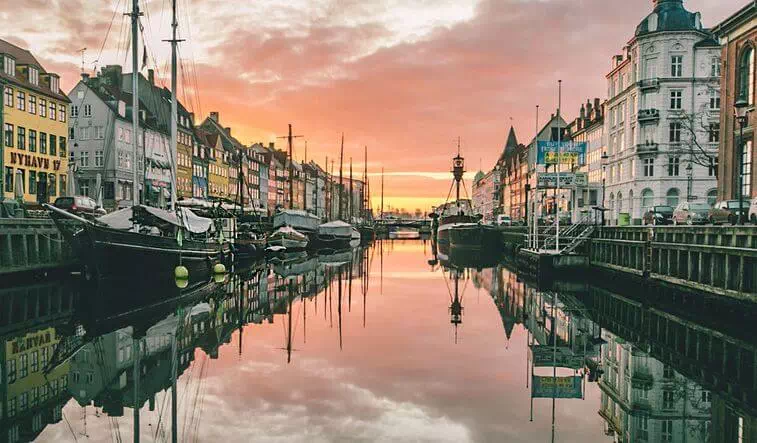 From south side to the north in Nyhavn contains the lightship in foreground, and other museum ships and that museum ships are owned by the Danish National Museum.

The Memorial Anchor is in the Nyhavn at the end and also many bars and restaurants are in the Nyhavn as well as Nyhavn serves as a hub of canal tours. In number of Danish films are shoot at Nyhavn because Nyhavn have best locations in number of Olsen banden films.