South Korea is largest cities are autonomous status equivalent to that of provinces. It is highly urbanized, densely, populated country. And it is located on the southern half of the Korean peninsula. South Korea is come the leading world economy. It is known of their ingenuity and inventiveness as witnessed by the rise of south Korean brands LG , Hyundai and Samsung.

South Korea's capital is Seoul and metropolis largest city . And Incheon metropolis and Gyeonggi Province from the heart of the Seoul capital area. It is fourth largest metropolitan economy in the world. Seoul population is 10,349,312. It is a center for sport in south Korea. South Korea in transportation in bus, urban rail, train, airport and cycling. In the city of largest park are dream forest, children's grand park and Haneul park.
2. Busan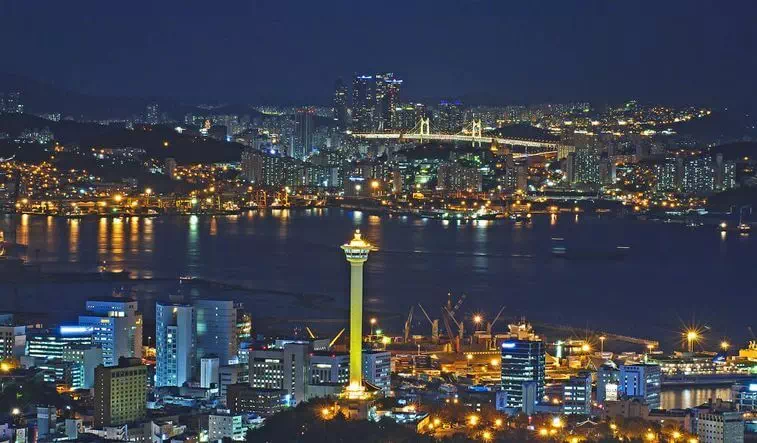 Busan is south Korea's second largest most populous city after Seoul. It's population is 3,67,555. In December 2014 Busan was added to the UNESCO creative cities network as a "city of film". In Busan many temple are coming include Yeongdo Bridge etc. Busan international film festival is one of the most popular international film festival in Asia. Busan transportation in Bus, city buses, intercity buses, national railway, metro etc.
3. Daegu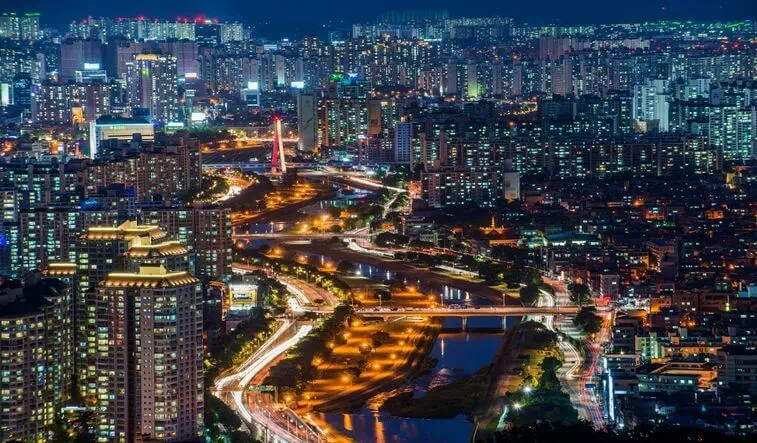 Daegu is the fourth largest city after in south Korea and after Seoul, Busan and Incheon. It's population is 2,566,540. And it is the third largest metropolitan area in the world. It is located in the south eastern Korea 80 km from the seacoast. In Daegu park is the Daegu tower, woobang land and kolon bandstand. Daegu in suseong-gu is known for many restaurants. Daegu in many festivals including which is Daegu international festivals and Daegu international musical bodypainting festivals. Daegu transportation in metro, road and air.
4. Daejeon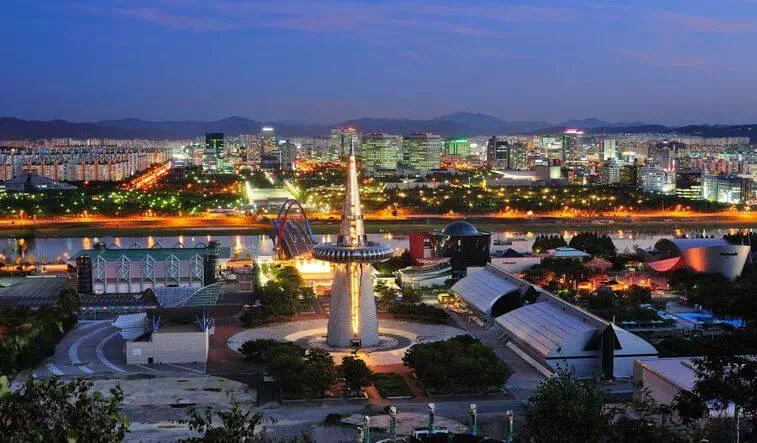 Daejeon is location in the central region of south Korea and it is serves as a hub of transportation and crossroads of major transport routes. In Daejeon 18 universities include KAIST and Chungnam national university. Many international organization including UNESCO as official consultative body. Daejeon population is 1,475,221. And transportation in subway. Daejeon in many mountains which is sik jangsan , bomunsan, gubongsan and gyejoksan.
5. Goyang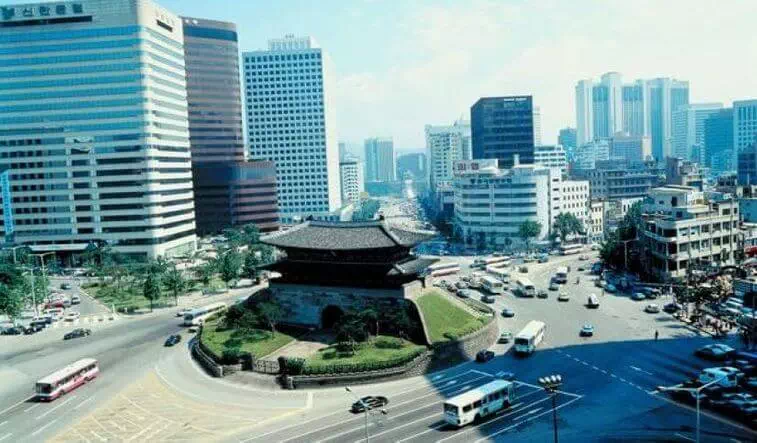 Goyang is in the north of south Korea. It's population is 1,073,069. Goyang in several institutions of higher learning. And include agricultural, cooperative college, Korea aerospace university. Goyang regular festival is Haengju Sanseong Fortress sunrise festival. The great battle of haengju festival, Goyang international flowers festival and Goyang lake art festival. Goyang transportation in subway , computer rail , buses.
6. Gwangju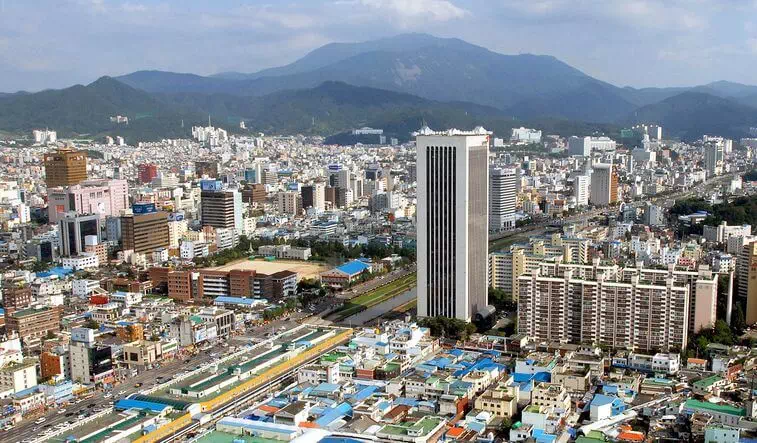 Gwangju is sixth largest city in south Korea and it is the direct control of the central government's home minister. In 2005 it is the capital of south jeolla province the south village of namak in muan county. In 2019 final world aquatic championship in Gwangju. It is a part of mudeungsan national park. Gwangju population is 1,416,938. In Gwangju many universities include homan university, kwangshin university, Gwangju women's university and honam Christian university.
7. Incheon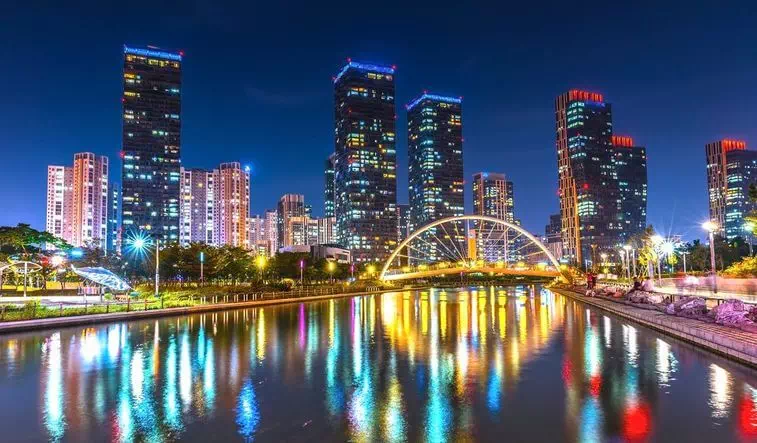 Incheon is a location in northwestern south Korea borders Seoul and Gyeonggi to the east. Incheon population is 2,628,000. It has established a major transportation hub in northeast Asia with the Incheon international national airport and Incheon port. It is also the green climate fund and it is international issues. Incheon transportation in air, sea, buses, train, subway etc.
8. Seongnam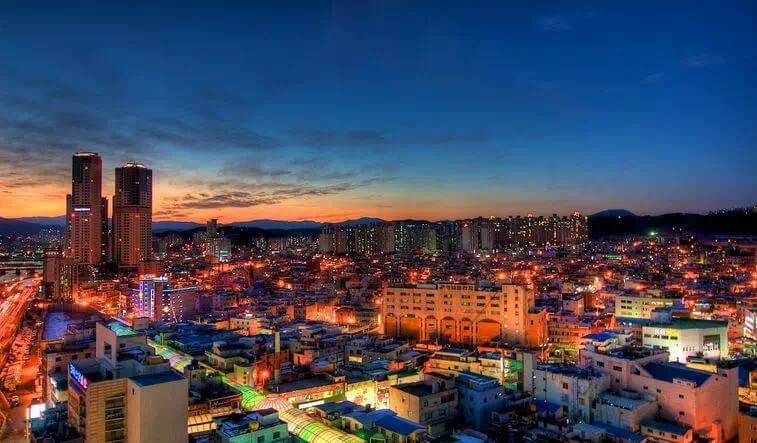 Seongnam is the 8th largest city in the country. Its population is 1,031,935. It is a satellite city of Seoul. It is also home to K league football club Seongnam Fc. Seongnam transportation is train, buses, expressway. Seongnam arts center is the club arts hall , and academy , musical fountains, outdoor recreation facilities and leisure facilities. It is also the home to Gachon university primary campus. Seongnam in many libraries which is sujeong public library, unjoong library and pangyo library.
9. Suwon
Suwon is the largest metropolis of Gyeonggi Do. It is lies 30 km south of Seoul. Suwon known as " the city of filial piety". It's population is 1,242,724. Suwon is served by two motorways which the national railway network and the Seoul metropolitan subway. It is a major educational school is Gyeonggi Suwon international school and Suwon zhongzheng Chinese elementary. It's famous food is galbi.
10. Ulsan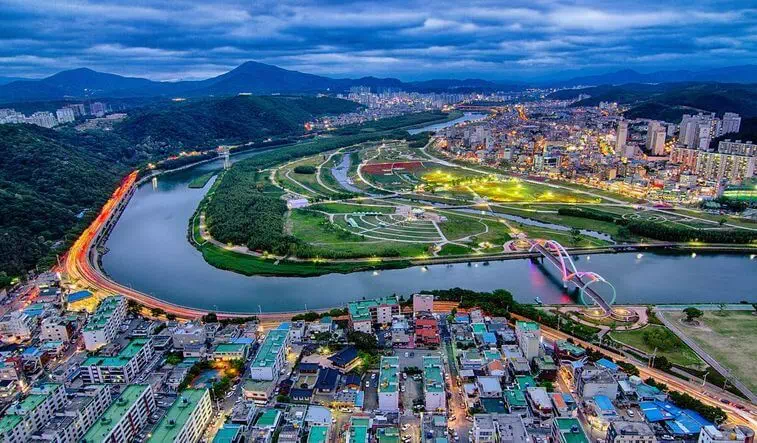 Ulsan is the south Korea's seventh largest metropolitan city. It is the industrial powerhouse of south Korea, and the heart of the ulsan industrial district. Ulsan is first largest automobile assembly plant operated by the Hyundai motor company, the second largest shipyard operated by Hyundai heavy industries and third largest oil refinery owned by SK energy. Ulsan is tourist attractions is oegosanonggi village, grand parks , industrial tour , coast trip. Ulsan population is 962,865.

##txtlinkaffiliateads ##imagelinkaffiliateads